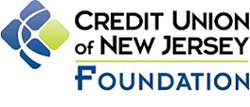 Ewing, NJ (PRWEB) March 11, 2014
Applications are now being accepted for the Credit Union of New Jersey Foundation College Scholarship Program. CUNJ Foundation offers this scholarship annually to members and residents in Burlington and Mercer Counties who are in their senior year of high school. Two $2,500 scholarships will be awarded to two worthy recipients to use at the college or university of their choice. The application deadline date is April 30, 2014. Students interested in applying can download the scholarship application at http://www.CUNJFoundation.org or may request information by calling 609-538-4061 x3410. Judging will conclude on May 30, 2014 and all scholarship winners will be notified by June 13, 2014.
Credit Union of New Jersey provides financial services to over 43,000 members through five full-service offices located in Mercer & Burlington Counties and an Internet branch at CUNJ.org. Established in 1943, the $311 million credit union is headquartered in Ewing Township. Membership information may be obtained by calling 609-538-4061 or visiting http://www.CUNJ.org.
###