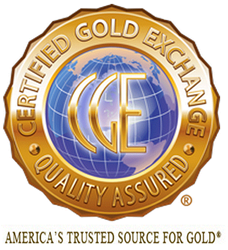 The competitiveness of the gold market has created a huge window for opportunistic criminals.
Fort Worth, TX (PRWEB) March 10, 2014
A recent article in The Hindu revealed that authorities in Coimbatore, India, seized 1,890 fake gold coins during a routine traffic inspection, and at least one U.S. gold dealer is warning investors to be on the lookout for similar gold-plated coins. Certified Gold Exchange spokesperson Janet Jones said from her Fort Worth office Monday that American citizens are often targets of gold coin fraud.
"Counterfeit gold coins have been around just as long as authentic gold coins, and over the centuries many countries have held the title of world's largest fake gold coin manufacturer," said Jones. "The Greek city of Lydia had a fake gold coin epidemic as far back as 600 B.C., and during the last two centuries the Middle East and China have become the world's most prolific producers of counterfeit gold coins."
India is one of the world's largest consumers of physical gold, and Jones believes the 1,890 coins seized last week were most likely headed to the Indian retail market. "In the United States it is more common to find counterfeit 22 or 24-karat gold coins that have supposed numismatic value than it is to find gold-plated coins, but we do get dozens of phone calls per week from naïve investors who were scammed into buying fake gold coins. The competitiveness of the gold market has created a huge window for opportunistic criminals."
Jones encourages all potential gold buyers to protect themselves by purchasing gold through a BBB-accredited firm that buys and sells internationally-recognized bars and coins, and she says items that have been certified by a third-party like PCGS or NGC are preferable. "Certified Gold Exchange has made our metals available to household investors as well as institutions since 1992, and we take pride in the fact that we've never shipped a single counterfeit item," Jones commented. "Our 36-point checklist system prevents that from happening, and that's why a lot of clients come to us. The world is scary enough without having to worry about counterfeit gold."
Certified Gold Exchange, Inc. is one of North America's premier precious metals trading platforms, providing unparalleled service to licensed dealers, institutions, and household investors since 1992. Certified Gold Exchange maintains an A+, Zero Complaint Better Business Bureau rating. For more information or a free "Gold Investor's Guide," visit http://www.certifiedgoldexchange.com or call 1-800-300-0715 today.