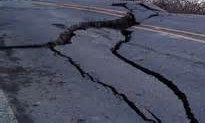 "A big earthquake can happen tomorrow or it can happen ten years from now." -Tom Jordan, director of SCEC
Los Gatos, CA (PRWEB) March 31, 2014
On March 11, 2011 Japan was rocked by a 9.0 earthquake. WorkSafe Technologies of Northern California remembers this day well. Not only because of the catastrophic destruction caused by the mega quake, but the 30,000 catastrophes that were avoided with WorkSafe's help.
Since the Fall of 2000, WorkSafe has been helping mitigate data cabinets with its patented ISO-Base™ Seismically Isolated Platforms. Prior to the Tohoku earthquake, over 1,000 data centers in Japan had a combined 30,000 data cabinets protected by the ISO-Base™.
During the initial 9.0 earthquake, three 7.0 aftershocks and hundreds of other aftershocks, the ISO-Base performed as expected. Not one cabinet protected by the ISO-Base™ fell over or was damaged. This in turn allowed those companies to immediately help the community recover from this devastating event.
ISO-Base™ Seismic Isolation Platforms work by using the principle of base isolation to decouple a data cabinet from the data center floor. This in turn removes 90% of the damaging seismic waves and vibration from the equipment.
Nobody is certain when or where the next devastating earthquake will hit. The only thing we can be certain about is that it IS going to happen. In fact not even two days before the anniversary of the Tohoku earthquake California got a 6.9 magnitude wake-up call. Luckily it was centered off shore so the effects were minor. However, it is a good reminder that we all need to be prepared.