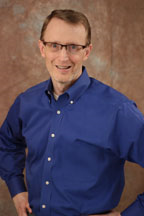 'The Detroit pension crisis should be a wake-up call for our nation's retirees,' says Investments Management advisor Jeff Voudrie of Common Sense Advisors, a financial planner in Tennessee.
Johnson City, TN (PRWEB) March 10, 2014
The much-publicized pension crisis currently unfolding in Detroit (CNNMoney article titled Detroit retiree on pension cuts: 'I can't live on what I get now' dated 2/21/2014), where both current and retired workers face cuts of up to 34%, "should be a wake-up call for our nation," according to investments management specialist Jeff Voudrie of Common Sense Advisors.
Jeff Voudrie, a financial planner in Tennessee and president of Common Sense Advisors, pointed out in response to the latest news from Detroit that 218 other U.S. cities' pension plans are in "critical" condition. Those retired workers affected by the cuts in these pensions are at risk, Voudrie added, "and all of them will face hard choices if their plans can't recover."
Detroit is seeking to slash pension and healthcare benefits for its workers as part of its bankruptcy filing. The continual stream of shocking reports of dried-up pensions across the country, for those who worked for either city or state governments, reveals a worsening strain on municipalities and states that are having a difficult time balancing their budgets. The pension crises also highlight a flawed system, as Americans live longer and there are fewer workers to pay into these pension funds.
As Voudrie commented, people who had relied on these types of pensions for comfortable retirements now face only hard choices. "Some may need to return to work, if they can even find work and are able to work," the investments management advisor said. "Others will be forced onto public assistance and may have to move in with family members or rely on the generosity of others. Legally, their options are limited."
All the more reason to invest wisely whatever funds one has in savings, reducing reliance on pension plans that may dry up. Yet, investing can be trickier than ever in a new era of volatile markets. The best personal money managers no longer go with "set it and forget it" strategies by banking on supposed blue chip stocks.
Today's best money managers use sophisticated technology to track erratic markets and minimize large losses while reacting to gains. Voudrie has patented software designed to do that, called the Portfolio Steward™, and he has long urged Americans not to rely solely on governmental assistance in one's golden years. The Detroit scandal again proves the folly of expecting former employers to take care of their workers into retirement age. Americans are entering a new era of necessary self-reliance well past retirement age.
A financial services industry veteran with more than 20 years' experience, Jeff Voudrie is a new breed of private money manager. Using sophisticated electronic monitoring and software, combined with his 20 years' experience as a money manager, Jeff works with you to create a personal investments management portfolio that reflects your lifestyle goals and risk tolerance. He specializes in stable growth and prudent profits while applying a robust, patented risk management processes. When you work with Jeff, you have the security of knowing that your life savings is getting the attention it deserves.
Jeff Voudrie, a financial planner in Johnson City, TN has been interviewed by The Wall Street Journal, CBS MarketWatch, The London Financial Times and the Christian Science Monitor. He is a former syndicated newspaper columnist and the author of two ground-breaking books: How Successful Investors Tripled the Return of the S&P 500 and Why Variable Annuities Don't Work the Way You Think They Work. He accepts a limited number of new clients in his personal investments management practice. He and his wife Julie live with their seven children in Johnson City, TN. He is heavily involved in his local church and has done missionary work in Hungary and Cambodia.
Contact Information:
Common Sense Advisors
105 Keeview Court
Johnson City, TN 37615
877-827-1463
Jeff(at)CommonSenseAdvisors(dot)com