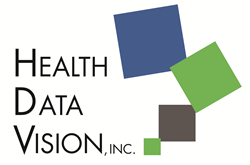 Burbank, California (PRWEB) March 11, 2014
Secure Virtual Print (SVP) enables healthcare provider offices to 'virtually print' medical records directly from any EMR or electronic source into a highly secure workflow platform used by health plans to analyze important clinical data about their members. On the provider side, the technology is not much different from a printer driver that may be installed to send documents to a laser printer. Instead of printing to paper, however, the intelligent driver securely connects to the SaaS platform, transmitting the data in an encrypted fashion for immediate processing.
"This innovation has been two years in the making," says HDVI's CEO, Michael Klotz. "We are very excited to bring SVP to our clients as a seamless extension to our core SaaS platform. We see this as a very pragmatic way to address the pressing need of getting every medical record requested by Health Plans while eliminating excessive strain on provider offices."
Gloria C. Ramirez, RN, is the Director of Quality Improvement at Desert Oasis, a large Provider Group in Palm Springs, CA, responsible for fulfilling well over 10,000 record requests every year. "Often I find we are in the middle of a 'record retrieval nightmare' while trying to accomplish tasks within a very short timeframe. HDVI understands all our concerns, they know what our goals and obstacles are in the Health Plan industry. SVP can close a lot of gaps and relieve many issues in our ongoing mutual endeavors," states Ramirez.
Secure Virtual Print (SVP) is another innovation released by HDVI in 2014 that highly compliments its MRCS SaaS Platform. Secure Virtual Print is available free of charge to providers and has the potential for significant cost savings for Health Plans.
About Health Data Vision:
Health Data Vision, Inc., provides a SaaS-based healthcare analytics platform for medical records analysis and targeted solutions for HEDIS® Hybrid, Medicare and Exchange Risk Adjustment and comprehensive, year-round clinical data analysis efforts as well as RADV Audits. The platform provides flexible scalable workflows and automation for medical records-intensive project needs of health plans in the United States.
HDVI's patent-pending, process-centric approach provides state-of-the art automation, quality and audit features, and real-time analytics; all critical for successful medical record review initiatives. For more information about Health Data Vision, Inc., visit http://www.healthdatavision.com or call (866) 969-3222. For more information about this press release, contact pr(at)healthdatavision(dot)com.