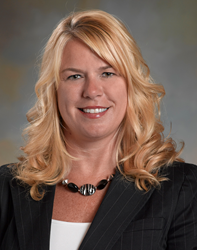 Lancaster, PA (PRWEB) March 10, 2014
High Associates Ltd. is pleased to announce that Tina M. McGinnis, ARM, CAM, CAPS, was elected president of the Central Pennsylvania Apartment Association for 2014. McGinnis is residential regional manager for High Associates.
Other elected officers of the Pennsylvania Apartment Association are Christine Beechan, CAM, CAPS, Morgan Properties—vice president, Jeremy Devlin, Madison Apartment Group, L.P—treasurer; Kim Reardon, Desouza Brown—secretary; Lisa Delgado, Boyd Wilson Property Management—immediate past president.
About Tina M. McGinnis
McGinnis joined High Associates in 2001. McGinnis oversees the daily operations of High Associates Ltd. Central Pennsylvania residential portfolio encompassing 2,035 apartments, townhomes, and manufactured homes.
McGinnis holds a Pennsylvania Real Estate Salespersons License and is an Accredited Residential Manager (ARM), Certified Apartment Manager (CAM) and Certified Apartment Portfolio Supervisor (CAPS). McGinnis is a member of the Lancaster County Association of Realtors, the Pennsylvania Association of Realtors, the National Association of Realtors, and the Institute of Real Estate Management. She attended Penn State University.
About the Pennsylvania Apartment Association—Central
The Pennsylvania Apartment Association—Central (formerly AACP) is a non-profit trade organization for the apartment and rental housing industry that supports education and professionalism within the multifamily housing industry so that its members can be successful in providing quality rental housing in central Pennsylvania. PAA serves approximately 100 property management companies, owners, developers and property managers, that manage or own nearly 40,000 apartment homes in 256 apartment communities. For more information, visit paa-central.com.
About High Associates Ltd.
Headquartered in Lancaster, Pa., High Associates is a leading developer of industrial, office, retail, and multifamily facilities throughout the eastern United States. An affiliate of High Real Estate Group LLC, the firm also provides tenant care and property management services for the High Real Estate Group-owned portfolio of more than six million square feet, and provides development, brokerage, appraisal, and consultative services. For more information, visit http://www.highassociates.com.