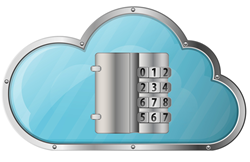 The recycler will provide a tracking process and secure data destruction service that is NIST 800-88 compliant along with serialized reporting.
Dallas, TX (PRWEB) March 11, 2014
There are an increasing number of organizations concerned about data security. With these worries, the demand for responsible disposal of electronic material, storage devices and the information they contain, skyrockets at a rapid rate. When a digital device reaches its end of life in an organization, it is typically sent to be recycled; however, not all recyclers emphasize security measures when handling storage devices that contain sensitive data. In many cases, hard drives might be overlooked and lost in the process which could lead to a data breach; the cost of compromised data is devastating to organizations that are responsible for protecting sensitive information. Whether it be refreshing an IT infrastructure, moving to the cloud or providing a recycling service for a BYOD (bring your own device) program, it is important to research the electronic recycling company to be partnered with during an asset disposal project. A well trained and aware recycling company will provide consulting and education to make sure that all of the cracks are covered when disposing of equipment, such as removing a hard drive nestled away within a digital copier. Additionally, the recycler will provide a tracking process and secure data destruction service that is NIST 800-88 compliant along with serialized reporting. Finally, in the search for a responsible recycler, it is vital that the organization is R2 certified, which is a nationally recognized certification that ensures safe and secure disposal of off-lease equipment. Responsible recyclers are being forced to increase operations capacity to pick up the slack of irresponsible recyclers as secure disposal demand rises.
In an effort to better serve customers, BCD Electro has upgraded its physical security features by enforcing the secure area with key-pad entry and 24/7 video surveillance. Additionally, all hard drives are wiped entirely of all data and are up to NIST 800-88 standard. The proprietary wiping method is verified by a third party lab and confirmation that the drive contains no data is issued in writing. Automated serialized reporting is standard. Wiping capacity has reached a quantity of 5,000 drives per week, and is easily scalable; over 100,000 hard drives have been wiped without error. To top it all off, a five million dollar data breach insurance policy is in place. BCD has provided data erasure services for financial organizations, government institutions, municipalities and many corporations, both large and small. With a proven track record, BCD will take the stress and worry away by providing a smooth disposal and data destruction service for any organization. BCD Electro is an R2 certified company and has been servicing organizations since 1979.