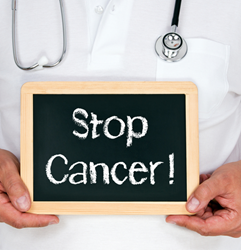 Colorectal cancer is one of the most common cancers in America and one of the most dangerous, as well.
Albion, Michigan (PRWEB) March 12, 2014
Colorectal cancer is one of the most common cancers in America and one of the most dangerous as well. Colorectal cancer often affects people over the age of fifty. It can affect people of any race, and whether or not it strikes you has little to do with what demographic you are from. However, early screening and preventive measures for colorectal and other types of cancer can prevent the majority of deaths.
March is Colorectal Cancer Awareness Month. Awareness is raised regarding getting scanned early to help catch cancer before it is too late. Awareness is also raised on how to prevent colorectal cancer through lifestyle choices. Narconon Freedom Center is observing Colorectal Cancer Awareness Month and working to raise awareness of the dangers of drug and alcohol addiction and how they're related to cancer.
What is Colorectal Cancer
Colorectal cancer is also known as colon cancer, rectal cancer or bowel cancer. It is a cancer which invades the excretory system with tumors. This form of cancer can cause internal bleeding, anemia and irregular bowl movements.
Cancer causes tumors to grow in irregular patterns, and it can be difficult to remove once these tumors invade the body since they spread like spider webs. The sooner the cancerous cells are detected, the easier they are to remove. If colorectal cancer is found early, it can be removed before the cancerous cells spread around the body. Once the cancerous cells spread throughout the body, there is a higher chance of death because the cancer cannot be extracted without causing further harm to the body.
How to Prevent Colorectal Cancer
Colorectal cancer can be exacerbated or contributed to by your lifestyle choices. It gets easier to get this form of the disease as you get older. Only a small number of the cases are related to genetics, making lifestyle choices important for prevention.
Dietary recommendations for prevention include increasing the consumption of whole grains, fruits and vegetables. Additionally, reducing the intake of red meat has also been linked to cancer prevention. Regular exercise is also important.
Among health professionals, there have been some disagreements as to the link between healthy lifestyle choices and cancer prevention. It can be agreed, though, that individuals who live healthier lifestyles are more prepared to fight off cancer.
Cancer and Addiction
Drug and alcohol addiction already heavily contribute to the deterioration of the body. Heavy use of these substances make it hard for the body to carry out regular functions, and they put serious stress on your organs. Long term use of drugs and alcohol, as is seen in addicts, has even been shown to be a cause of certain cancers including colorectal cancer, breast cancer and lung cancer.
High alcohol use, over a long period of time as seen with addicts, damages body tissue. Alcohol especially damages tissue in the mouth, throat and liver. The stress on the mouth, throat and liver causes the body's immune system to deteriorate, making it harder to fight off cancer in those areas and other areas of the body.
Alcohol also lowers the levels of folate and other nutrients that the body needs to function. When the body is low in folate and other nutrients, it is difficult for it to obtain these nutrients from foods. Low levels of folate in the body play a part in breast and colorectal cancer.
Drugs and alcohol are addictive substances which do not benefit the body. Addicts who are addicted have difficulty quitting and are decreasing their body's survival potential in the process. To offer more information on this Narconon Freedom Center is launching an awareness campaign with new information provided on their website about this deadly disease, more on the relationship between cancer and drug use and how to get help for an addiction and start leading a healthy lifestyle.
For more information contact Narconon Freedom Center at 1-877-362-9682 or http://www.narcononfreedomcenter.org.
References:
http://www.cancer.org/cancer/cancercauses/dietandphysicalactivity/alcohol-use-and-cancer