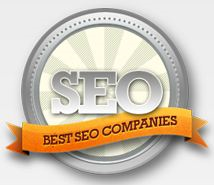 As a marketing method, SEO has an excellent ROI and a low cost-per-lead.
Pompano Beach, FL (PRWEB) March 11, 2014
The Top 50 SEO Companies rankings have been posted by BestSEOCompanies.com, an SEO authority that compiles a monthly list of the 50 best SEO providers in the U.S.
"There is so much competition in the SEO field right now, it's difficult for a business owner to know which company to choose," says Jason Bayless of BestSEOCompanies.com. "Add in the fact that there are many different SEO strategies, some of which may be on the shady side, and it becomes really important to choose your SEO provider wisely."
BestSEOCompanies.com's team of SEO experts ranks the companies on its Top 50 list according to several criteria, including the SEO company's company size and revenue, pricing level, client list, and many more of the metrics that help business owners make the most informed decision. Prior to placement on the Top 50 list, each SEO company is also subject to a comprehensive review.
"As a marketing method, SEO has an excellent ROI and a low cost-per-lead," says Bayless, "but only if you choose a reputable SEO company with the ability to maximize your SEO budget. Our Top 50 list gives business owners a tremendous head start in choosing an SEO provider."
For the month of March 2014, the Top 20 SEO companies on the Top 50 SEO Companies list are:
#1 HigherVisibility
#2 Distilled
#3 Acronym
#4 Icrossing
#5 360i
#6 Straight North
#7 Razorfish
#8 Bruce Clay
#9 Brick Marketing
#10 Vertical Measures
#11 IProspect
#12 Slingshot SEO
#13 Fathom
#14 SEO.com
#15 Internet Marketing Inc.
#16 Geary LSF
#17 Think Big Sites
#18 Rusty Brick
#19 Seer Interactive
#20 Orange Soda
About the SEO Company Ranking Criteria:
BestSEOCompanies.com considers several criteria in deciding which companies qualify for its Top 50 list: On-page and off-page SEO quality, mystery shopping results, a backlink analysis of the firm's website, client list quality, a visibility score of how well the firm ranks for their targeted keywords, the SEO agency's homepage, the company's media mentions and blog, and the company's current rankings with three different SEO company rating services are all taken into account.
Each SEO provider's contribution to the SEO community is also taken into consideration– such as whether the company's leaders actively participate in SEO industry events.
About BestSEOCompanies.com:
BestSEOCompanies.com's valuable Top 50 list of SEO providers is a consumer guide for companies and organizations of all sizes, helping business owners get the best return on their SEO investment. We save business owners time and money by performing the time-consuming research necessary to identify the most reputable SEO companies from the multitude of SEO providers competing for your business. The result is that our monthly Top 50 Best SEO Companies list answers several of your most important questions in one handy chart, complete with the contact information for each SEO company.