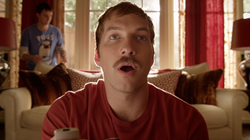 Los Angeles, CA (PRWEB) March 12, 2014
The NewFilmmakers LA Film Fest aims to once again make film a staple in Los Angeles, and this proposed increased film tax incentives bill is a step in the right direction.
California is currently 4th in film production behind Louisiana, Canada, and the UK. Currently California has one hundred million allocated towards film productions, with a twenty five percent tax credit for production expenses. The new bill proposes to allow productions with budgets over seventy five million to be eligible for the incentive, along with TV pilots, and new hour-long TV series.
The tax incentives don't only benefit those in LA, but the entire state of CA - the new bill proposes a 5% credit to be allocated to productions shooting in Northern California.
In an effort to highlight both international and local filmmakers, NFMLA offers a local LA discount to filmmakers who have completed their projects within LA County.
On March 22nd, NFMLA will show nine films, six of which were shot in LA. International selections showcase films shot in the United Kingdom and Brazil, while the program also showcases a film from San Francisco.
Divided into two programs, the NewFilmmakers March 22nd festival schedule will include:
'ENDING UP' (Directed by Pagie Morrow Kimball) - When Sadie's friends take her out to celebrate her divorce, their evening takes an unexpected turn, revealing the true meaning of friendship and the ironies of starting over in the middle.
NYU graduate Paige Morrow Kimball directed, wrote, and produced the comedy about a divorce celebration that will screen at the NFMLA film fest. Paige felt inspired to create roles with strong female leads, as she believed that there were too few great roles for women in their 40s. She says, "I realized that stories I can relate to about women around my age, are just not out there. There is a void of female protagonists who are fully dimensional and in the middle of their lives."
Paige began her film career as a production assistant for critically acclaimed directors Sidney Lumet and Woody Allen. She then moved on to produce for TV. Her most notable credits include The Oprah Winfrey Show, Project Greenlight, and Boot Camp.
The new film stars Jenica Bergere, whose recent credits include the Oscar winning Disney film Frozen and a recurring role on ABC's Trophy Wife. Jenica also co-starred in the 2012 Sundance Film Festival winning project Safety Not Guaranteed.
Alongside Jenica stars Matt Letscher, who can be seen in Spike Jonez's Oscar winning film Her and The CW's The Carrie Diaries. Melanie Paxson (Saving Mr. Banks, The Drew Carey Show, CSI), Amy Farrington (The Michael Richards Show, Will & Grace, Two and a Half Men), and Erika Kreutz (Law and Order, Sex & the City, Good Luck Charlie) round out this impressive cast.
'FEEL FLOWS' (Directed by Paris Zarcilla) - A neo-tribal hunter trying to save his dying wife from the literal clutches of death goes to beg the Oracles to help him before it's too late.
Entirely self-funded filmmaking, Feel Flows features bespoke costumes, accompanied by epic visual effects pieces, daring underwater stunts and idyllic landscapes all shot an hour away from London.
Director of Photography Mark Silk most recently worked with director Paul Greengrass on the Oscar nominated film Captain Philips starring Tom Hanks as the underwater cinematographer. The visual effects artist of this film, Mario Maruska is known for his digital effects work on Prometheus, Total Recall, and Jack and the Giant Slayer.
'SUNDAYS AT NOON' (Directed by Ka'ramuu Kush) - An absentee father is recently granted joint custody of his daughter and this marks the their first weekend together after 12 years apart.
Leah Daniels, casting director of award winning film LEE DANIELS' THE BUTLER and sister of Academy Award nominated director Lee Daniels, produces alongside the multitalented BASKETBALL WIVES star Tami Roman, who also wrote and stars in this honest drama.
'GREG' (Directed by Eric Yang) - A suicidal man is forced to face his demons when he falls for his new neighbor, an attractive young woman who won't stop knocking on his door.
NFMLA alum and AFI graduate Eric Yang returns to the NewFilmmakers LA film festival this month with yet another incredible film he directed while studying at AFI. Eric's work at the AFI Conservatory has been praised by screenwriter Scott Frank (Get Shorty, Minority Report) and producer Ted Griffin (Ocean's Eleven, Matchstick Men) as "bold" and "impressive." In 2011 Eric's critically acclaimed short film ESTAS SEGURA CONMIGO was an official selection of the HBO New York Latino International Film Festival and Los Angeles Asian Pacific Film Festival.
Eric's latest short film "Greg" stars Greg Winter, who is most recognized for his role on Showtime's THE CHRIS ISAAK SHOW, and Harvard graduate Angela Gulner who can be see on Fox's hit show Glee and James Franco's "Strings."
'VACATION' (Directed by Tracy Brown) - A young man takes up petty crime to fund his escape from modern society.
Film Director Tracy Brown drew inspiration from his own personal experiences living on the street as a teenager to create this film, which he calls "an exploration into the mid of someone whose resources are thing, expectations are little, but whose sense of justice, although distorted, is alive and continues to be shaped."
San Francisco based artist Judson Vereen makes his acting debut in Vacation. He recently published a collection of poetry and plans to release an album of folk songs.
'FRIENDED TO DEATH' (Directed by Sarah Smick) - A dark comedy about a social media junkie who fakes his own death via social media just to see which of his "friends" will show up to the funeral.
Sarah Smick makes her directorial debut in this month's feature film selection. Smick is a Columbia University graduate and also co-wrote and produced the film.
Friended to Death stars Ryan Hanson from CBS's 2 Broke Girls and G.I. Joe Retaliation. Ryan will be seen next in Warner Brother's Veronica Mars movie. Alongside Hanson, Zach McGowan also stars. He is a series regular on Michael Bay's Black Sails, recurred on Shameless (Showtime), will be seen next in Universal's Dracula Untold with Dominic Cooper, Luke Evans, and Sarah Gadon.
NOITE PERDIDA (Directed by Filippo Capuzzi Lapietra) - Two friends reunite after a frustrated night with two girls. Both of them lie about the outcome of their dates, these lies are the trigger of a flashback that reveals what really happened that night.
DEAR SANTA (Directed by Maura Smith) - Ann Dunham is an energetic and free spirited girl who loves hockey, dance class, and video games. When Ann asks Santa Claus to turn her into a boy for Christmas, her request throws her conservative mother into a tailspin.
RED ON WHITE (Directed by Jason Lester) - Red on White is the tale of three privileged private school students who, bored with their listless lifestyles of wealthy debauchery, hatch a self-destructive plan to bring cocaine to their area. Red on White is a truthful and punchy depiction of the corrupting influence of too much money and too much time.
Located in Downtown LA, AT&T Center is the Presenting Venue Sponsor of NFMLA. Founded in 2007, NFMLA has screened over 750+ films from over 43 countries. NFMLA boasts over 20,000 supporters locally. The organization provides a forum where filmmakers can be recognized with title supporters Sony Pictures Entertainment, Wells Fargo, SAG-AFTRA and LA Weekly.
For information and to purchase tickets to the March 22nd screening, please visit http://www.newfilmmakersla.com/.