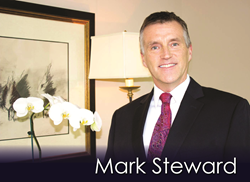 Raleigh is in the southeast, but it has shaken the stereotype of a southern, countrified city.
(PRWEB) March 12, 2014
With annual job growth of 2.9%, people are migrating to Research Triangle Park also known as the RTP in the Raleigh-Durham area in North Carolina. Thousands of families are taking a hard look at this region and planning their relocation to the Triangle. This growth can be attributed to many surprising advantages that the region offers. According to Forbes, after talking with New York-based research firm Ipreo, it became clear the company was looking to expand into a new office, and searched nation-wide for the perfect location. "The primary goal was access to talent," says O'Hara Macken, an EVP and managing director, "and the [Research] Triangle was our top choice in the U.S." Ipreo, which provides data, software, and intelligence to the capital markets and public companies, opened an outpost in Raleigh, N.C. last year, moved 70 employees from New York and Bethesda, Md., hired 80 North Carolina locals, and plans to hire 100 more. (Forbes, The best place for business and careers, February 14, 2014)
Raleigh, N. C. is growing at a healthy clip–fast enough to land the No. 2 spot on the annual list of America's Fastest-Growing Cities in Forbes. At the nearby Research Triangle Park, more than 170 companies have outposts, including IBM, GlaxoSmithKline, Syngenta, Credit Suisse, and Cisco. The wider area is also home to several major universities: North Carolina State University is in Raleigh, while Duke University is situated in nearby Durham, and the University of North Carolina at Chapel Hill. The combination of universities and job opportunities has made for a highly educated population: nearly 50% of people ages 25 to 65 have a college degree. These draws keep many grads in the local area, says Harvey Schmitt, chief executive of the Greater Raleigh Chamber of Commerce. "We've got great quality of life. You've got the university system, great health care, a decent climate year-round, and affordable cost-of-living. Read full article here. (Businessweek, Which is the best city? September 20, 2011)
Professional real estate veteran, Mark Steward, of DT&Company based in Raleigh, has lived all over the world and loves to call Raleigh home. "Raleigh has expanded entertainment and cultural options and that continues to evolve on a grand scale. We have major-league sports team, The Carolina Hurricanes of the National Hockey League, a ballet company formed in 1997. In the past several years, the urban revitalization of downtown has made downtown now buzzes with great restaurants, clubs and destinations for meetings and conferences. Also, having the airport easily accessible and a one hour rush hour, really adds to our mobility and quality of life," says Steward.
Raleigh is in the southeast, but it has shaken the stereotype of a southern, countrified city. Our region is filled with young people fulfilling their dreams, families buying homes and building careers and great lives for their children and senior citizens who can expect excellent medical care as they live out the autumn of their lives in our friendly, thriving metropolis, says Steward.
Keep your eye on Raleigh, because even with its population of only about 400,000 and span about 144 square miles, the data shows it still offers a lot, even if in a smaller package. "We've always said, you can find about every amenity that you want, even in a city of our size," says James Sauls, director of Raleigh Economic Development, a partnership between the City of Raleigh and the Greater Raleigh Chamber of Commerce.*
About Mark Steward
Mark Steward is a Broker with DT and CO Real Estate, which is a Triangle-area based, residential real estate firm. Mark's mission is to deliver a smooth and delightful sales process to all in the real estate transaction. He has accomplished this mission in over 1000 transactions over the past 25 years of International and Local Real Estate experience.
Mark Steward is available for interviews, contact What Matters Media 800-880-9991.
*Source: BloombergBusinessweek, Which Is America's Best City? September 20, 2011