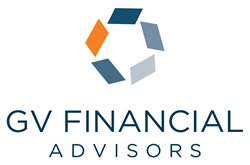 The world has evolved, yet most of the investment advisory industry remains the same.
Atlanta, GA (PRWEB) March 11, 2014
GV Financial Advisors is pleased to announce that Barron's magazine has once again recognized the firm's CEO David Geller, as one of the top financial advisors in the U.S. and among the top 30 in the state of Georgia. This is a particular honor for an independent registered investment advisor (RIA) to be included among a peer group that is largely dominated by national brokerages and wirehouses.
President Marc Lewyn congratulated CEO David Geller and explained, "We are beginning to see the power of truly caring for the clients' needs. By consistently going above and beyond the fiduciary responsibilities of managing clients' money and actively helping our clients use their wealth to create better lives, GV Financial Advisors has created a entirely new financial advice model. This new model promises to be a disruptive force in the staid investment advice business.
The world has evolved, yet most of the investment advisory industry remains the same. At GV, we have a shared conviction that wealthy clients have been ill-served by our society's dysfunctional views about money and by an outdated, wrong-headed financial planning model that is more intent on making money for advisors and clients than on providing wealthy clients with the tools and know-how they need to become confident people who feel comfortable and in control of their money, investments and their future."
GV CEO David Geller added, "We believe, to our core, that great wealth management is about far more than helping people grow and protect their assets. It is about helping people see the world from a place of confidence instead of fear and uncertainty. It is about helping people feel empowered to use their wealth to create lives filled with close, intimate relationships, engaged activities that grab their passions, and the opportunity to make a positive difference in the lives of others. It is about helping people live life to the fullest.
"We all face a never-ending whirlwind of unhelpful messages about money, investments and the economy. We strive to help people separate meaningful signals from the unremitting noise so they can focus on what really matters and make wise decisions. GV's philosophy is grounded on helping people beat the odds and use their wealth to actually make their lives better."
The recognition from Barron's is not the only acclaim for GV Financial or David Geller. GV Financial Advisors , one of Atlanta's leading wealth management firms, was named a Georgia Premier Advisor by the National Association of Board Certified Advisory Practices (NABCAP) in December 2013, and GV was named one of Atlanta's top wealth management firms by the Atlanta Business Chronicle in September 2011. Geller is also a signature contributor to The Huffington Post and has been featured in The Wall Street Journal, HLN's "Making It In America," and Upstart Business Journal. Geller's weekly blog be found at http://blog.gvfinancial.com.
ABOUT GV FINANCIAL ADVISORS
Founded in 1991, GV Financial Advisors is a Registered Investment Advisor managing over $1 billion in assets (as of February 2014). GV developed the proprietary Guided Wealth Transformation® process and more than 50 tools designed to help clients overcome barriers and use their wealth to create the life they desire. Led by CEO David Geller, President Marc Lewyn, and GV's other senior advisors and partners (including Charlie Gray, Suzanne Durbin, Joy Mobley, Craig Belisle, David Curry, and Sherwin Lewis-Nelson), GV Financial Advisors' team of more than 40 dedicated professionals is committed to creating a community of like-minded investors eager to challenge society's mistaken money messages, thrust aside traditional financial planning advice, and forge their own definitions of money, success and happiness.
GV Financial Advisors is located in Perimeter's Northpark Office Tower, 1100 Abernathy Rd, Building 500, Suite 500, Atlanta, GA 30328. Telephone: (770) 295-5600. Web: http://www.GVFinancial.com
Investment Advisory Services offered through GV Financial Advisors, Inc., GV Capital Management, Inc. Registered Investment Advisors. Securities offered through Securian Financial Services, Inc. Securities Dealer, Member FINRA/SIPC Insurance offered through GV Atlanta, Inc. GV Financial Advisors, Inc. and its affiliates are not affiliated with Securian Financial Services, Inc.