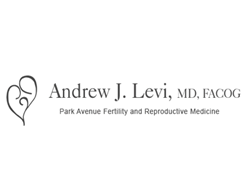 "We are honored that our peers and Top Doctors, Inc. have recognized our commitment to provide personal, exceptional care to our patients."
Trumbull, CT (PRWEB) March 12, 2014
Dr. Levi, founder of Park Avenue Fertility, has recently been peer-awarded the distinction of being one of the Best Doctors in America from 2013-2014. This is the second continuous year that Dr. Levi has been awarded for the exceptional treatment and individualized care provided to his patients. The Connecticut fertility center offers a unique one-on-one treatment method where patients work directly with Dr. Levi and his staff rather than visit with multiple physicians. His unique approach to patient treatment has made Park Avenue Fertility a trusted resource for physician referrals.
Using a list that has been assembled by Best Doctors, Inc. and audited and certified by Gallup®, nearly 45,000 physicians across the nation are polled to determine which doctors will be selected for the Best Doctors in America® award. In a confidential review, current physician listees answer the question, "If you or a loved one needed a doctor in your specialty, to whom would you refer?" After reviewing the responses and verifying any additional criteria necessary to qualify the selected physicians, Best Doctors, Inc. selects the top 5% doctors in each field. Dr. Levi shared, "We are honored that our peers and Top Doctors, Inc. have recognized our commitment to provide personal, exceptional care to our patients."
Founded over 15 years ago, Park Avenue Fertility has offices in Fairfield, Norwalk, and Trumbull, and serves the New Haven, Darien, Stamford, and Bridgeport areas of Connecticut. The most current technology is utilized to assist single intended, gay and lesbian, and traditional couples achieve successful pregnancy. Park Avenue offers some of the highest in vitro fertilization (IVF) success rates in Connecticut and offers a broad spectrum of treatment options such as intrauterine insemination (IUI), assisted zona hatching, pre-implantation genetic diagnosis (PGD), and treatment for recurrent miscarriages. In the last year, Dr. Levi has made free anti-mullerian hormone (AMH) testing available to women who are concerned about their egg reserve. Egg donation and surrogacy services are also available. To learn more about Park Avenue Fertility, or to schedule an appointment with Dr. Levi, contact their office at 855-901-BABY (2229) or 203-372-6700, or reach out to them through email at Administration(at)parkavefertility(dot)com.