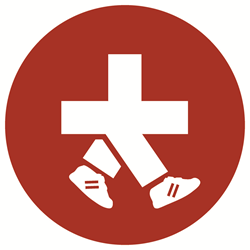 Austin, Texas (PRWEB) March 12, 2014
March is National Nutrition Month, and the Austin sports medicine doctors at Medicine in Motion want to stress the importance of nutrition for the minds and bodies of people of all ages and every fitness level. Everyone knows that informed diet choices and regular exercise play enormous roles in overall health and wellness, but nutrition also impacts specific bodily functions. Brain function, particularly, is heavily influenced by what a person eats.
"Sound eating habits are vital to a healthy and happy body," said Dr. Martha Pyron, Austin sports medicine doctor and owner of Medicine in Motion, "and the right foods can affect the mind in powerful ways too. I would encourage everyone to include a focus on nutrition when working on improving brain functions like memory, perception and reasoning. Brain-boosting foods are common foods, so it shouldn't require much effort to make these a part of your daily and weekly diet routines."
Want to ensure that the brain is working at peak capacity? Make sure to include these four foods in an ongoing diet routine:
1. Eggs. Although there was a time when it got a bad rap from the health community, the egg is an amazing brain food. In addition to providing protein, eggs (and especially the yolks) also contain choline, which goes a long way in helping build one's memory cells. Choline acts as a support system for cell membranes and even forms neurotransmitters, which do all of the communicating between the brain and the body.
2. Fish. Want improved brain cognition? Take in more foods with omega 3 fatty acids. Guess what food is a great source for omega 3's? That's right – fish. But that's not the only place for omega 3's – it can also be found in walnuts, flax seeds, chia seeds and even grass-fed beef.
3. Blueberries. With the nickname of "brain berries," it's a given that blueberries have amazing brain-boosting abilities. Not only are they packed with antioxidants and great flavor, they also protect the brain from oxidative stress, which may help prevent certain age-related conditions like Alzheimer's disease and dementia.
4. Water. Everyone knows that drinking at least eight 8-ounce glasses of fluid a day is the rule to live by and that the human body is largely made up of water, but what role does proper hydration play in a person's mental well-being? Studies have shown that dehydration can actually limit oxygen flow to the brain, which temporarily shrinks brain cells. Other tests have revealed that simply staying hydrated increases cognitive performance.
Medicine in Motion (MIM) specializes in providing top quality sports medicine in Austin, Texas, for athletic individuals of all ages and levels. The doctors at MIM believe active bodies are healthy bodies, therefore it is the office's goal to keep patients energetic and fit. To that end, MIM provides treatment of injuries and illnesses, including the use of physical rehabilitation; promotes healthy living with personal training and nutrition coaching; and offers comprehensive sports medicine evaluations to optimize health, activity level and sports performance. For more information or for questions regarding sports medicine in Austin, contact Medicine in Motion at 512-257-2500 or visit the website at http://www.medinmotion.com.