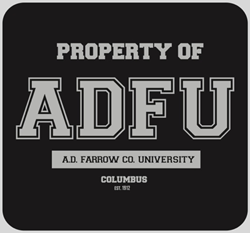 (PRWEB) March 10, 2014
Right in line with America's Oldest Harley Dealer's mission statement, to grow and serve motorcycling, the company has decided to serve the motorcycling community by providing free educational sessions.
There will be a total of ten ADFU (short for A.D. Farrow Co. University) Sessions between the three stores and subject matter will include material from all departments. The MotorClothes Department, Parts and Accessories Department, Sales Department and Service Department have all joined forces to offer an array of educational themes. These sessions are free to the public and also provide customers with lunch to suit their noon start time.
The Saturday sessions were in high demand after Harley-Davidson Motor Company's release of the 2014 Project Rushmore bikes. The bikes have several new features including new audio/infotainment systems that customers were eager to learn about. A.D. Farrow Co. Harley-Davidson is providing direction for how to operate these new features as well as things like, "How to detail your bike."
To see a complete list of sessions offered and their respective central Ohio locations, click here.