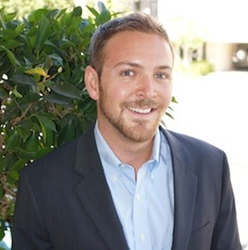 There's no such thing as an exam that can't be taught, but the College Board is causing itself endless grief by pretending that there is. It's like the "New Coke" fiasco all over again, with the SAT trying to copy the ACT in a flawed attempt at relevance.
New York, NY (PRWEB) March 11, 2014
The College Board has recently announced a new version of the SAT, slated to be released in early 2016. The announcement has alarmed parents, students, and educators all over the country, who are unsure of how to prepare for the new exam, what the new changes mean for their college prospects, or why the changes are being made in the first place. To clear up the confusion, renowned New York City SAT tutor Anthony-James Green has just released a new "survival guide" on his website, which he hopes will provide some peace of mind to parents and their children. The guide spares few criticisms of the College Board and its proposed changes.
Parents and students interested in reading his guide can do so via the following URL: http://www.testprepauthority.com/blog.html.
"There's no such thing as a test that you can't prepare for," says Green. "But for years, the College Board has been maintaining that preparation doesn't work. It says so right on the back of their own official textbook. It's completely ridiculous, and no one is fooled, but they need to maintain the charade for a simple reason: they're constantly accused of being "class-biased." Because the wealthy are more able to prepare for the exam than are the economically under-privileged, the wealthy get better scores, plain and simple. Yet they try to make us believe that we live in a fantasy world, where access to additional economic resources doesn't lead to advantages in the college admission process. This new test is just another attempt at telling the same flawed story."
The new SAT, set for release in 2016, will revert back to the 1600-point grading scale, eliminate the emphasis on esoteric vocabulary words and math concepts, make the essay optional, and try to put more emphasis on analytical reasoning and school-taught concepts that apply more directly to college performance. Many believe that this change is in response to the ACT's new popularity; the ACT is now the most popular college entrance exam, and takes more of the SAT's "market share" each year.
"To put it bluntly, it seems like the SAT is trying to be more like the ACT," says Green. "It reminds me of the New Coke fiasco. They see that the ACT is becoming more popular, so they're trying to emulate its style and substance. Both tests are difficult, but the ACT doesn't put emphasis on ridiculous vocabulary words and bizarrely phrased questions - it's way more straightforward. Both tests blatantly favor well-educated, financially privileged children, but the SAT takes this to a whole new level. By toning down its obscurity, the SAT is trying to get back into the limelight, but it's just making the College Board look ridiculous. You can't change your entire test twice in less than a decade without making people question your judgement."
This isn't Green's first criticism of either the College Board or the ACT - he's been a vocal critic of both exams for years.
"These exams are totally irrelevant to real-world performance, but they're still seen as golden standards. That disconnect creates a lot of agony for parents and students, who're forced to take tests disconnected from reality in principle, but that directly affect their everyday reality in practice. There's no such thing as a test that can't be prepared for, and these tests are particularly easy to game. That's why it's so satisfying to do what I do - it feels incredible to help people decipher these tests, get them out of the way, and get back to living their real lives."
After working with over 350 students one-on-one, Green has achieved remarkable average score improvements on both exams; over 430 points on the SAT, and nearly 7.8 points on the ACT. Green has trained over 100 tutors to teach these exams, written numerous books on the subject, and crafted his own online SAT program, which can be found at the following URL: http://www.GreenSATsystem.com.
Green runs his personal personal SAT and ACT tutoring practice through following URL: http://www.TestPrepAuthority.com.
"Parents, PTA heads, and educators should feel free to contact me if they have any questions about the new test," says Green. "It's pretty much just business as usual, but with the amount of press this change is getting, I think a lot of people think the change is much more monumental than it'll actually be."
Green lives in New York City, where he tutors the SAT and ACT full-time when he's not working on his software programs and curriculum sets.