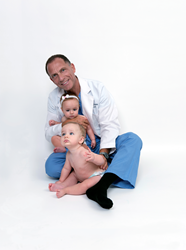 We are making this extremely affordable for young women.
Stamford, CT (PRWEB) March 13, 2014
Since a woman's fertility begins to decline in her 20's, continuing to drop until at age 40 most women's chance of conceiving naturally is just 5% or less, the ability to freeze eggs gives women options. By freezing eggs at a younger reproductive age the chance for future fertility using a woman's own eggs can be maximized. Oocyte freezing, also known as fertility preservation, quite literally extends a woman's chance of conceiving.
To help women extend their fertility New England Fertility is launching their FERTILITY COMFORT PLAN.
Using the new plan women can now freeze their eggs at New England Fertility at a point that the eggs are young and healthy and use them in the future for conception when the time is right. And the renowned fertility center is committed to young women taking charge of their biological clock so concern about their fertility won't be a burden.
"We are making this extremely affordable for young women," Gad Lavy, founder and medical director of New England Fertility, says.
The plan, not including medications, costs $5,200. Other plans in the United States are often twice as expensive, some clinics charging $12,000 or more.
"Helping these patients is important to us," Lavy says. "We know finances can be tight for graduate students and young professional women who may want to this option, so we are doing our best to make it accessible for them."
Preserving a woman's eggs extends the window of time when their own eggs can be used to conceive, regardless of their age. Using the latest freezing techniques to freeze eggs is growing in demand by young, educated women who are eager to have a family when the time is right for them. Given societal trends of women wanting to start their family in their 30's and 40's this technology is empowering women to take charge of their own fertility and family planning like never before.
The FERTILITY COMFORT PLAN is also a tremendous option for young women facing cancer treatment – chemotherapy, radiation therapy, or surgery --- that is likely to interfere with future fertility. Many of these therapies are destructive to the eggs and lead to unavoidable infertility. By freezing the eggs prior to the eggs being exposed to these treatments, the patient's fertility is preserved.