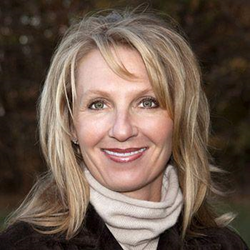 We want to create a healthier Cincinnati!
Cincinnati, OH (PRWEB) March 12, 2014
On March 20, Cincinnati dentist Rachelle Boudreau will be hosting a free, public-viewing of the documentary Say Ahh at the Tri County Assembly. Say Ahh looks at the state of our healthcare system and how Americans can save billions of dollars in medical expenses through dentistry, resulting in saving millions of lives.
Say Ahh, directed by Chairman of Partners in Complete Health Gary Kadi, looks at the connection between dental health and overall physical health. Many years of research have indicated oral health is directly connected to our overall well-being, in which harmful bacteria caused by gum disease can directly impact other critical organs such as the heart, kidney, and liver.
Men with a history of gum disease have a 63% higher risk of developing pancreatic cancer than those with no history of gum disease, according to Medical News Today and MSNBC.
Say Ahh illustrates how dentists and dental teams can help save millions of lives by reduing chronic disease.
Dr. Boudreau is a leader in complete health dentistry in the Cincinnati area, which is why she is hosting this free event at Tri County Assembly, educating the public.
"We want to create a healthier Cincinnati," Dr. Boudreau said. The office is inviting the public to this FREE event at the location below. To register and reserve your spot, click HERE.
March 20, 2014 - 6:30 pm to 9:00 pm
Tri County Assembly
7350 Dixie Highway
Fairfield, OH 45014
For more information, please contact:
Boudreau Dental Studio
11333 Springfield Pike
Cincinnati, OH 45246
513-772-0722.