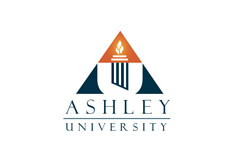 Omaha, NE (PRWEB) March 11, 2014
Customer buying behavior and perception have changed immensely from previous times as a result of heightened awareness and environment consciousness. People are now choosier about what they buy and from where they buy from and these factors are direct consequences of changes advertising, students of Ashley University have recently found.
Advertising has moved from the traditional channels to the more contemporary ones; digital and social media are the top advertising mediums of today. Ashley School of Business and Management also offer programs in which students study the different types and channels of advertising and how it is transforming customer buying and perception. People are more brand conscious now, yet want the best products at the lowest cost. The changing economic scenario does not allow many people to spend too much on luxuries but even so, whenever they buy, it will be of the best quality. All competitive organizations have established a strong presence on digital mediums and are using them to get closer to their customers.
Ashley University, known for its high quality accredited online programs, is a leader of innovation in education. The University has more than 50,000 alumni, who are working at challenging roles in reputable organizations, worldwide. The research on advertising culture is an indication of the strong learning environment that students of Ashley University are exposed to and one that helps them to apply their learning in the right way.
About Ashley University
Ashley University is an international leader in online degree programs with a prolific history of delivering quality education for the past several years. With an alumni profile that is spread in over 120 different countries, Ashley University preserves an outstanding profile in its category of institutes.