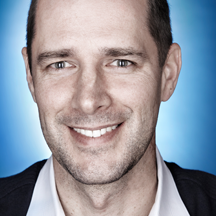 After Greiner's session, attendees will wonder 'How did I ever get out of bed this morning without a checklist?'
Chicago, IL (PRWEB) March 12, 2014
President and Founder, Ben Greiner, will represent Forget Computers and its intellectual properties. Greiner is looking forward to sharing his 15+ years of experience on the topic, "Automating the Human Element of IT" on Friday, March 28. Through Forget Computers, Greiner and his team have learned that IT configuration and management works best when computer automation is involved. However, there is an art in combining automation with the human element. Greiner will give attendees action steps on improving the delivery process, working faster and smarter with fewer mistakes, streamlining training, and leveraging less experienced team member on complex projects. Greiner's vision for attendees is that they walk away with a whole new perspective on the world as they wonder aloud, "How did I ever get out of bed this morning without a checklist?" Greiner is looking forward to fostering the spirit of innovation and dynamic creation among these captains of information technology.
A significant component of Forget Computers' automation toolkit is Robot Cloud, a solution Forget Computers created, actively uses and currently sells to other IT professionals. Robot Cloud is an innovative cloud-based Apple device management solution, based on JAMF's Casper Suite. Greiner will be available during the conference for product demonstrations. Attendees can witness firsthand the power of Robot Cloud as well as Device Scout, the intelligent dashboard that is packaged with Robot Cloud. Device Scout is also available as a separate SaaS for organizations running their own JSS, and was recently featured in Bashooka.com's list of "50 Intuitive Dashboard UI Designs." SupportMenu is another great tool, designed by Forget Computers, that supports IT automation. It will also be available for demonstration.
MacIT 2014, hosted in San Francisco, is a three-day technical immersion specifically targeted to Apple IT professionals, developers, and programmers in the enterprise. It's designed to spur creativity between those who work within the Apple community, and facilitate networking and the exchange of ideas among IT professionals dedicated to supporting the Apple community. MacIT has been delivering valuable perspectives to Apple deployment professionals for over 10 years.
This is the first industry-focused conference Forget Computers has attended in 2014, enabling Greiner to debut several of Robot Cloud's recent enhancements: combined iOS and Mac inventory in Device Scout, FileVault encryption status, Internal Memory Release notifications, and the ability to organize company devices using multiple groupings in Device Scout.
Greiner will be posting updates related to MacIT 2014 at Robot Cloud News and on Twitter @robot_cloud.
ABOUT FORGET COMPUTERS
Founded in 1998 by Ben Greiner, Forget Computers is a team of Apple IT specialists skilled in delivering Mac and iOS device management and support to Chicago creatives and IT professionals worldwide. Greiner, considered a leader among Apple-centric Managed Service Providers, has recently published the following articles in i.Business Magazine: "Best Practices for Creating Apple IDs," "Six Steps to Better Mac & iOS Security," and "Secure Corporate iOS Devices the Smart Way." Forget Computers is also the creator of a set of Mac and iOS device management solutions: Robot Cloud, Device Scout, and SupportMenu.