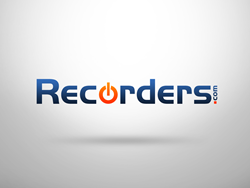 We are strong believers in this speech recognition solution, and Recorders.com is proud to be able to offer these attractive pricing arrangements that will help ease the initial technology investment. - Krish Michaels, President of Recorders.com
Austin, TX (PRWEB) March 11, 2014
Recorders.com today announced two savings promotions for Dragon® Medical Practice Edition 2. One option allows physicians to purchase Dragon Medical Practice Edition 2 and receive a free PowerMic II. The second promotion offers $100 off the Dragon Medical Practice Edition upgrade price.
"We are excited that Nuance is making these promotions available to us during its March Into Savings event. We are strong believers in this speech recognition solution, and Recorders.com is proud to be able to offer these attractive pricing arrangements that will help ease the initial technology investment," says Krish Michaels, President of Recorders.com.
To maximize the investment in Dragon Medical Practice Edition, Recorders.com provides support and training for healthcare professionals. Elite Hourly Support Services cover incidents for hardware and software diagnosis, troubleshooting, and issue isolation for Dragon Medical Practice Edition Solutions Software and Certified Nuance devices. Visit http://www.recorders.com/2266-Dragon-Medical-Support-Services.aspx.
In addition to comprehensive support, Recorders.com has launched a training video that's designed to create and sustain success with speech recognition technologies. Healthcare professionals who are interested in Recorders.com's training video for Dragon Medical Practice Edition may visit http://www.recorders.com/2338-Dragon-Medical-Training-Video.aspx.
The Dragon Medical Practice Edition savings promotion is effective from March 5, 2014, through March 29, 2014, from certified Nuance resellers such as Recorders.com. Standard terms and conditions apply, and the promotion may not be combined with other discounts or promotions.
To request a custom Dragon Medical Practice Edition support program or to learn about financing available only from Recorders.com, please visit http://www.recorders.com.
About Recorders.com
Recorders.com is a leading digital dictation solutions provider with 17 years of experience. The company is proud to be a part of the evolution of digital documentation and speech processing solutions. The experienced staff understands the challenges medical and healthcare providers and CFOs face, and is trained on workflow, metrics, and critical drivers that allow clients to reduce overhead and maximize efficiency. No other company is more dedicated to ensuring trust in speech recognition solutions. To learn more about other Recorders.com support, solutions, and services, visit http://www.recorders.com.