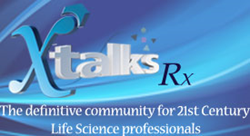 Toronto, Canada (PRWEB) March 11, 2014
Today's electronic trial master file solutions (eTMF) only focus on the sponsor TMF and support site interactions through investigator portals. These investigator portals represent a means of communication to receive documents from sites and to publish documents to investigators, which sites can incorporate into their investigator site file (ISF).
Sites, however, are often not moving documents from the portal to the ISF. The portals do not replace the ISF and the regulatory status of documents stored in the portal is unclear. A successful TMF strategy, therefore, needs to include the ISF as a critical component of the full document lifecycle.
Join speaker Kevin McNulty, Product Marketing Director at Intralinks, for an information session. To learn more about this event, visit Leveraging a Single Source of Truth to Improve Site-Sponsor Collaboration from Site Activation to Study Close Out.
Xtalks, powered by Honeycomb Worldwide Inc., is a leading provider of educational webinars to the global Life Sciences community. Every year thousands of industry practitioners (from pharmaceutical & biotech companies, private & academic research institutions, healthcare centers, etc.) turn to Xtalks for access to quality content. Xtalks helps Life Science professionals stay current with industry developments, trends and regulations. Xtalks webinars also provide perspectives on key issues from top industry thought leaders and service providers.
To learn more about Xtalks, visit http://xtalks.com.
For information about hosting a webinar, visit http://xtalks.com/sponsorship.ashx.
Contact:
Michelle Tran
Tel: +1 (416) 977-6555 ext 224
Email: mtran(at)xtalks(dot)com