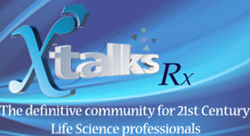 Toronto, Canada (PRWEB) March 12, 2014
Enterprise Level Optimization - Often through the course of facility lifespan, unit operations capacity can become "unbalanced" from the product production requirements. Rebalancing the enterprise to match production unit operations with process requirements can unlock high volumes of production capacity and increase enterprise level output. Think "Multi-Product Facilities" matched with "Multi-Facility Products".
Join speakers from Fluor Industrial Services, including Jim Robertson, Senior Director of Facilities Integration, Craig Sandstrom, Director of Process Engineering, and Tim McNeill, Director of Technology, for a complimentary webinar as they discuss the means of evaluating existing enterprise level capacity and defining actions to create a bridge or series of bridges to link enterprise unit operations.
For more information on this webinar or to register, visit Maximizing Production Capacity for Growth, Part 2: Unlocking High Volumes of Production Capacity & Increasing Enterprise Level Output.
Xtalks, powered by Honeycomb Worldwide Inc., is a leading provider of educational webinars to the global Life Sciences community. Every year thousands of industry practitioners (from pharmaceutical & biotech companies, private & academic research institutions, healthcare centers, etc.) turn to Xtalks for access to quality content. Xtalks helps Life Science professionals stay current with industry developments, trends and regulations. Xtalks webinars also provide perspectives on key issues from top industry thought leaders and service providers.
To learn more about Xtalks visit http://xtalks.com.
For information about hosting a webinar visit http://xtalks.com/sponsorship.ashx.
Contact:
Michelle Tran
Tel: +1 (416) 977-6555 ext 224
Email: mtran(at)xtalks(dot)com