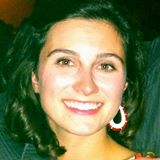 I am excited to start a new challenge within Eastern Jungle Gym.
Carmel, New York (PRWEB) March 12, 2014
Eastern Jungle Gym, http://www.easternjunglegym.com, announced today that Ashley Tarr has joined the company to further develop their growing social media and digital presence. Ashley Tarr comes with a wealth of experience within the Industry, having spent the last three years at Patch Media as an editor, where Ashley produced content for several hyper-local news sites and oversaw daily maintenance of all social networking.
Ashley joins Eastern Jungle Gym as Digital Content Manager to continue Eastern Jungle Gyms long time success providing high quality wooden swing sets through a variety of sales channels including wholesale, online, and retail division Best in Backyards.
Ashley comments, "I am excited to start a new challenge within Eastern Jungle Gym and look forward to working with the team to further develop their online presence and social networking initiatives. I am fortunate to be joining such a respected company that prides itself on top quality products and service."
Rolf Zimmermann, Vice President of Sales said "Ashley's wealth of experience and industry knowledge has already made her a key addition to the Eastern Jungle Gym family. We view her appointment as a sign of the aggressive initiative of the cedar swing set manufacturer and supplier to expand even more as one of the leading backyard playset companies. She is well versed in all Social media outlets – Facebook, Google Plus, YouTube, Twitter, Pinterest, Instagram, and LinkedIn -- which will allow us to further strategic marketing efforts and remain a leading company in our industry. Our new innovations and the increasing technological demands led us to look for an addition to our team who will fit in with our ethos of innovation and exceptional service, and it is very fortunate that we were able to find someone of Ashley's caliber to fulfill this role. I'm confident that Ashley will play a key role in advancing our online presence and keeping us on pace with the 21st century."
About Eastern Jungle Gym
Eastern Jungle Gym is one of the leading manufacturers and suppliers of outdoor cedar swing sets. The company was founded more than 21 years ago by a family with the intent to manufacture high-quality cedar swing sets, strong, safe and at the best value. "Creating Childhood Memories" isn't just a slogan, it's what we do.
For more information about Eastern Jungle Gym, visit http://www.easternjunglegym.com or call 800-752-9787.