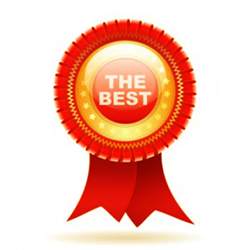 San Jose, CA (PRWEB) March 11, 2014
England Van Lines – a moving service based out of Southern California that provides commercial and residential local, state and long distance moving services – is setting their sights on becoming the best long distance movers by announcing that they will soon be introducing flat rate packages at the lowest prices possible for customers. The new flat rate packages will be unveiled by the company this spring, just before the commencement of the busy season in moving – a season that spans from May through October each year. The goal of the new flat rate packages is to offer an unrivaled value to customers and to assure them that they are being offered the lowest rate and the greatest bargain as possible on their relocation.
Customers seeking moving services have commonly had to run a back and forth gambit to get the best deal. This typically involved requesting in-home estimates and quotes, and spending a great deal of time getting their home prepared for the move. All the while, the customer never really would know if hidden fees would be tacked on after the fact, something that has resulted in Moving Authority fielding more than 9,000 complaints per year regarding moving services. England Van Lines aims to ease customers' woes by offering new flat rate packages with a low price pledge and a free in-home inspection—in efforts to become the best long distance movers.
"You can't just come out and make outlandish claims that you are the best long distance movers without offering something incredible to back it up," explained company spokesperson, William Alexander. "That's why we are very excited to unveil our forthcoming flat rate moving packages that will include our industry leading low price pledge, free in-home inspection and no hidden fees of any sort. We strongly feel that this will allow us to cement our standing in the industry as the most transparent and also as the best long distance movers."
You can learn more by visiting England Van Lines online.
About
England Van Lines is an established and respect moving company located in Southern California. The company provides commercial and residential moving services for local, interstate and international moves. In recent news, the company has announced that they will be unleashing a new flat rate moving package with a low price pledge in attempts to solidify their position as the best long distance movers in the nation.
You can learn more about their services by visiting England Van Lines online.
Press Contact:
William Alexander
England Van Lines
(310)-526-3212