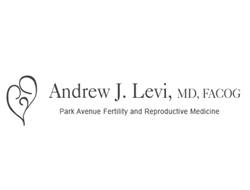 "Natural cycle in vitro fertilization is an exciting opportunity for patients who may have previously avoided traditional IVF for medical or personal beliefs."
Trumbull, CT (PRWEB) April 02, 2014
Park Avenue Fertility is now offering a new in vitro fertilization (IVF) method to patients seeking treatment for infertility without the use of traditional medications involved in the IVF process. Often referred to as "Green IVF", natural cycle in vitro fertilization (NC-IVF) is a more organic approach to resolving infertility. Park Avenue Fertility offers some of the highest IVF success rates in Connecticut and confidently includes this innovative treatment option at their Fairfield, Norwalk, or Trumbull, Connecticut centers.
Natural cycle in vitro fertilization (NC-IVF) uses the same science and technology required for traditional IVF, however, unlike conventional IVF, NC-IVF may not require costly ovarian stimulation medications. Without medication it is typical for a single egg to be retrieved for fertilization. Careful monitoring during a women's menstrual cycle allows Dr. Levi to determine when to collect the mature egg. Similar to conventional IVF, the egg is then fertilized by placing the sperm directly over the egg, or by injecting it into the mature egg. Embryo transfer is typically scheduled 2-3 days following egg retrieval and fertilization. While it may take only a single cycle of NC-IVF to achieve pregnancy, due to factors like egg quality some patients may require multiple cycles before experiencing a successful pregnancy.
Many couples that select affordable NC-IVF can experience similar results as those who elect to have traditional IVF treatments. NC-IVF can be beneficial for patients who cannot - or choose not to - take fertility medications, or for patients where male factor infertility is the sole cause for difficulty conceiving. Additionally, patients who are looking to reduce the costs of fertility treatments and older patients where traditional IVF is not optional may have equal success using natural cycle in vitro fertilization at Park Avenue's Connecticut fertility center. "Natural cycle in vitro fertilization is an exciting opportunity for patients who may have previously avoided traditional IVF for medical or personal beliefs." Said Dr. Andrew Levi. "We are excited to help our patients with affordable, more natural IVF treatments." During an appointment Dr. Levi will assess whether NC-IVF or conventional IVF will provide a better outcome.
Natural cycle in vitro fertilization in Connecticut is an affordable, less invasive option for couples who are interested in utilizing IVF technologies without the standard ovarian stimulation medications. Patients of Park Avenue Fertility have access to some of the most advanced techniques in the industry, including blastocyst culture and transfer, assisted zona hatching, complete chromosome analysis, and preimplantation genetic diagnosis. Additionally, Park Avenue Fertility offers egg donor and sperm donation services. To meet Dr. Levi, contact their offices at 855-901-BABY or 203-372-6700. Park Avenue Fertility proudly serves Newtown, Stamford, New Canaan, and the surrounding Connecticut cities.