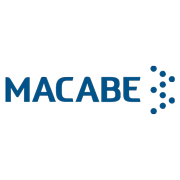 It's exciting to have a contemporary platform for our clients that will carry them into the future …with Acumatica we feel a part of the future.
Seattle, WA (PRWEB) March 12, 2014
After a thorough evaluation of the ERP and Business Management Solutions market, it is with great enthusiasm that Macabe Associates, Inc. announces their partnership with Acumatica ERP and Gold Certification.
Recognizing their clients' needs for contemporary technology and a strong foundation for a flourishing future, Macabe sought an ERP solution that could match the demand.
The breadth of capability included in the Acumatica suites is exceptional and the options for deployment in the 'Cloud' or on 'Premise' match precisely what clients are looking for today. Unlike other ERP systems, Acumatica provides clients with unlimited user licenses and access to their ERP data anywhere on any device. Distinguished by the web browser based interface, extensible C# platform and global capability, Macabe found the Acumatica platform fundamental to a sustainable business management solution:
"It's exciting to have a contemporary platform for our clients that will carry them into the future …with Acumatica we feel a part of the future." – Mary Abdian, President and CEO of Macabe.
Macabe has even implemented Acumatica for their own business management system, providing them with firsthand experience in user migration and execution.
Committing themselves to being Acumatica experts hasn't gone unnoticed in the Partner community. Having attended both the Acumatica annual conference and extensive training courses, Acumatica has awarded Macabe Gold Certification.
"Customers who want to stay competitive are turning to trusted partners like Macabe Associates, to act as expert advisors for their long-term strategic technology plans," said Stijn Hendrikse, Chief Marketing Officer at Acumatica. "Such partners can deliver the technological capabilities to meet customers' growing business demands. We are proud to have Macabe Associates as our Gold Partner, a certification level that demonstrates their commitment in providing the highest customer satisfaction with the Acumatica ERP solution."
About Macabe
The Macabe Associates, Inc. a professional software consulting and development firm formed in 1985, located in Seattle, Washington, and serving customers nationwide. For nearly three decades, Macabe has helped hundreds of clients implement software applications to become more successful and more competitive. As skilled software developers, we have created numerous integrated custom programs for ERP applications. We have a fully developed Partner Channel Program that enables us to provide exceptional service to both the end customer and the partner community.
About Acumatica
Founded in 2007, Acumatica is the fastest-growing provider of highly customizable, cloud based ERP applications for small and midsized businesses, offering financial management, distribution, CRM and project accounting suites. Acumatica Studio, the company's technology development platform, gives ISVs and OEMs a rapid, cost-effective means of developing and integrating cloud-based apps, using industry-standard tools. The privately-held company's products are delivered through a global channel-partner network of VARs, ISVs, and OEMs. Headquartered in Kirkland, WA, Acumatica maintains offices in Washington DC, Moscow, and Singapore. Acumatica has affiliate offices in Indonesia and Mexico. Acumatica is sold through resellers in the US, Canada, UK, Africa, the Middle East, India and various countries in Southeast Asia. In the Nordic countries and the Netherlands, Acumatica is sold as part of Visma.net; and in Australia and New Zealand, Acumatica is sold under MYOB's brand name.
For Immediate Release:
Macabe Associates, Contact: Lyndsay Hoff, 206-382-0924 x 0, lyndsay(at)macabe(dot)com