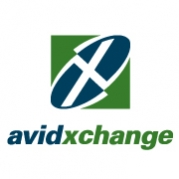 We are excited about 2014 as we've already seen the momentum from 2013 carry into this year.
Charlotte, NC (PRWEB) March 11, 2014
AvidXchange announced record growth in the areas of revenue, employee headcount and client base for 2013. AvidXchange received several recognitions and awards in 2013 highlighting their growth and success. The Charlotte Business Journal selected them for their "Fast 50" award for the third year in a row, which recognizes the fastest-growing privately held companies in the 16-county Charlotte business region, and the "Best Places to Work" award for the fifth year in a row. The North Carolina Technology Association selected AvidXchange for the 2013 Top Mid-Size Technology Company Award at their NCTA 21 Awards. AvidXchange was also ranked among the top 250 fastest-growing software companies by Inc. Magazine for the third year in a row.
"We are excited about 2014 as we've already seen the momentum from 2013 carry into this year," commented Michael Praeger, CEO and Co-Founder of AvidXchange. "As the mid-market continues to discover the great benefits of AP and payment automation, such as turning their AP departments into profit centers, AvidXchange is happy to deliver innovate solutions that revolutionize the way companies pay their bills," added Praeger.
AvidXchange experienced more than 54% revenue growth in 2013. Their record growth is a combination of new sales and increased recurring revenue from their more than 400 customers. This impressive revenue growth reflects expanded sales and marketing channels combined with an impressive 98% customer retention rate over the last 12 months. AvidXchange is able to maintain this retention rate by never faltering on one of their core company values, which is being passionate about client success. AvidXchange holds two user events each year where they connect with clients to get their feedback and input on products, as well as share best practices from industry experts. AvidXchange has been hiring aggressively to accommodate their ever-growing client base. The company experienced record hiring growth in 2013, and increased their employee base by 51% from 2012.
About AvidXchange
AvidXchange revolutionizes the way companies pay their bills. Accounts Payable automation increases control and visibility into the bill payment process to reduce processing time, allow early payment discounts and eliminate late fees. Automation eliminates paper by electronically capturing invoices, using intelligent business rules to route invoices for approval and storing all information electronically providing anytime, anywhere access to invoice status and history. AvidXchange makes it easy to automate and backs this great customer experience with a 45-day implementation guarantee. As the first SaaS technology vendor to automate invoice processing, AvidXchange works with suppliers to electronically send and receive all invoices through the AvidBill Network. Standard integration to more than 40 accounting systems speeds adoption and simplifies setup. AvidInvoice significantly reduces operating costs and improves productivity in a company's accounts payable department. AvidPay eliminates 100% of paper checks from company's payment processes, maintains vendor information and payment preferences, and facilitates payments for every invoice, every vendor, and every bank. Headquartered in Charlotte North Carolina, AvidXchange is privately held with over 150 employees nationwide. Contact us at 800.560.9305/ info(at)AvidXchange(dot)com.