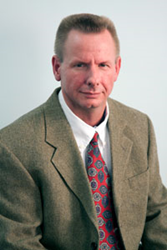 This creates a powerful platform to bring Oakworks innovative engineering designs to market", said COO / CFO Rich Shuman
New Freedom, PA (PRWEB) March 19, 2014
Before joining Oakworks, Mr. Mell most recently served as Operations Manager @ Johnson Controls Inc., York, PA
"The addition of Brian and the planned organizational design changes to advance our cell manufacturing structure reflect our continued focus on advancing Customer Service and Quality. We have a committed group of employees within our facility and Brian brings the balance we were looking for between the employees' development and the development of a disciplined continuous improvement culture. This creates a powerful platform to bring Oakworks innovative engineering designs to market," said COO / CFO Rich Shuman. "I look forward to the employees, suppliers and customers of Oakworks benefitting from the changes that Brian and Oakworks manufacturing team will be making."
Mr. Mell holds an MBA from Lebanon Valley College and an undergraduate degree in Industrial Engineering from Penn State.
About Oakworks:
Oakworks, Inc. is the premier manufacturer of medical, massage, wellness, and spa equipment in the U.S. with over thirty years design and manufacturing experience. With a 91,000 square foot state of the art facility located in Southern Pennsylvania, Oakworks is known for design innovation, sophisticated engineering, and quick turnaround time. Every table built in the modern manufacturing facility comes with the reliability that today's medical professional demands. Offering a unique commitment to U.S. manufacturing and environmental wellness, Oakworks is setting the global standard for medical, spa, and massage tables and accessories. For more information and their Sustainability Statement, please visit http://www.oakworks.com.
Oakworks Medical collaborates with leaders in various medical specialties to create cutting edge table designs and patient positioning devices that balance the needs of both patients and practitioners. Oakworks Medical is ISO 13485:2003 certified. The ISO standard is intended to ensure that medical device manufacturers have the required quality management systems in place to safely design, manufacture and distribute medical devices. Oakworks Medical is committed to identifying the needs of customers and providing solutions that are cost effective. For all your exam and treatment needs, discover why Oakworks Medical is the choice of medical professionals around the world.
For more information visit http://www.oakworksmed.com For additional information on Oakworks and their products:
Email: info(at)oakworks(dot)com
Phone: 717.235.6807