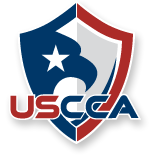 "It's getting expensive to be innocent these days." - Glenn Beck
West Bend, WI (PRWEB) March 11, 2014
As Glenn Beck recently announced on the air, "It's getting expensive to be innocent these days."
He is, of course, talking about the legal and financial aftermath that often accompanies a self-defense shooting–even a justified one.
This is just one reason why the United States Concealed Carry Association is on a mission to educate, train, and insure law-abiding Americans who choose to protect themselves and their families with guns—and the main reason Beck is a member.
Memberships with the USCCA offer some nice benefits, including 8 yearly issues of Concealed Carry Magazine, subscription to a free weekly newsletter called the Concealed Carry Report, and access to the newly designed USCCA blog. But perhaps the most unique benefit of all is Self-Defense SHIELD, insurance-backed protection that varies based on membership level and offers those members up to $600,000 in criminal and legal defense coverage in the case of a justified self-defense shooting.
Over the past year, the USCCA has connected with thousands of responsibly armed Americans through Glenn Beck's The Blaze network and has seen its membership base soar to over 60,000.
This time around, Schmidt flew out to Texas for a face-to-face with Beck, who—among other things—is best known as a political commentator, the author of Control: Exposing the Truth About Guns, and the namesake radio host of The Glenn Beck Program.
Beck will be endorsing the USCCA, especially the Self-Defense SHIELD insurance benefit, through a series of radio spots and commercials over the next 13 weeks.
For more information on the United States Concealed Carry Association and Self-Defense SHIELD benefits, visit https://www.USCCA.com. To learn more about Glenn Beck's endorsement, click here.