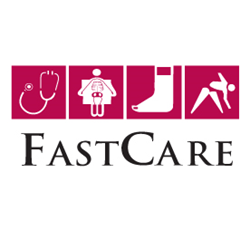 Miami, FL (PRWEB) March 11, 2014
For over 40 years, urgent care facilities have helped people in the United States get medical care faster and more affordably than in hospitals. As alternatives to hospitals, urgent care centers tend to be faster, less crowded, more cost-effective, and still provide great medical care. Yet on occasion, even urgent care centers can become crowded, forcing a wait time for patients.
Urgent care in Miami, FL comes from several facilities, but FastCare, a popular South Florida urgent care center, announced today that their tool for guaranteeing fast service is now available on their website. This Quick Appointment form can be reached via the internet, and will guarantee faster service for patients.
In order to get a quick appointment, FastCare requires several pieces of information for the potential patient. These include name, gender, date of birth, phone number, email, reason for visiting, the FastCare location requested, a preferred date, time, and additional comments/information on the visit and nature thereof.
The Miami urgent care centers by FastCare are positively rated on online outlets such as yelp.com.
FastCare's own rating tool lets patients rate FastCare's doctors on friendliness, knowledge, and respect at appointments. The ratings available are "poor," "good," or "excellent," respectively. Nurses are also available to be rated for their friendliness, knowledge, and respect. The staff are certainly not exempt as well, and have ratings of their own.
Conditions that can immediately lead to death are not treated at any center for urgent care in Miami—a hospital must be contacted for anything that could threaten a patient's life. Larger facilities, more staff, and a greater number of specialists are all available at hospitals, which makes them tara more suited for treating life-threatening conditions. Surgical procedures are also not available at FastCare facilities, although FastCare can readily provide a recommendation or consultation on the necessity of certain types of surgery. any life-threatening condition should be addressed by an immediate 911 call.
Across the Miami Beach Bridge is FastCare's center for urgent care in Miami Beach, as well as another location in Aventura. Anyone over the age of 5 is accepted for treatment at FastCare, regardless of insurance status. Anyone, with or without insurance, is accepted. Again, it is not necessary to have an appointment, but filling out a Quick Appointment Form will get patients a faster examination and treatment at any FastCare center.
Contact FastCare at 786-923-4000 or visit their website at http://www.myfastcare.com/.