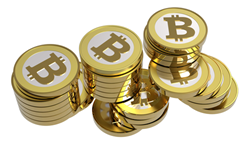 He said that his organization is all set to make the difference in the career of traders who are willing to learn and make higher returns.
London, UK (PRWEB) March 19, 2014
Talking to media professionals, ForexMinute's CEO and founder, Jonathan Millet looked confident. He said that his organization is all set to make the difference in the career of traders who are willing to learn and make high returns. Also, according to Mr. Millet, ForexMinute is not just a reliable source for Bitcoin brokers' reviews but Bitcoin news as well.
He said that his organization provides the latest Bitcoin news which is uploaded regularly for a better trading experience. Also, he said that his organization helps Forex brokerage firms with its Bitcoin news widget which can be installed on their websites. The tool provides an enhanced user-experience to traders online.
Mr. Millet is also of the opinion that the updated Bitcoin news has become essential for traders as without it they won't be able to make better trading decisions. It is quite evident from the various factual evidence that the traders who make decisions after reading Bitcoin news, often make better trading and get higher returns than the ones that don't.
Minute to Minute Bitcoin News
Bitcoin news for traders, who think that information can bring a change in their lives or career, is these days gathered from around the world. Also, various brokerage firms looking to attract more visitors may now install the Bitcoin news widget in their website for their respective traders.
Thus, with the widget, brokers can take their services to the next level and in their pursuit ForexMinute can be of a great role. According to Mr. Millet, brokerage firms cannot afford to lose the opportunity as Bitcoin is a mega hit now and for them Bitcoin trading services are not enough as the requirements foe traders have gone up.
About ForexMinute.com
ForexMinute, the world's leading Forex news and views portal, has become a one-stop solution provider for Forex traders and brokers as well as Bitcoins news and a range of Forex tools. It provides all the required tools to individuals to become a professional Forex trader. Also, it helps Forex brokers provide high-end user-friendly trading experience to traders with an array of resources e.g. financial news by the minute, fundamental analysis, technical analysis, Forex tools and others.
For more information, visit http://www.forexminute.com or call +1 800 758 5780.
You can have the ForexMinute newsletter delivered to you each trading day. Simply sign up today. You will be kept up to date on the latest market action. It's free and simple -http://www.forexminute.com/newsletter.