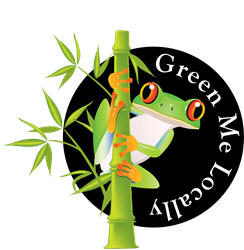 Leading today, for a better tomorrow, sustainable forever.
Tampa, FL (PRWEB) March 18, 2014
Green Me Locally began in 2010 as an online resource for residents in the Tampa Bay, Florida area to find eco-friendly businesses, special green events and educational topics that include environmental and health and wellness issues. This resource was created so consumers could learn how to live a more sustainable lifestyle and support their local communities and economies.
Local businesses and organizations that share a mission of sustainability have become part of the Tampa Bay area directory. This eco-friendly directory provides consumers a comprehensive listing of local businesses and organizations that range from organic food co-ops to alternative transportation methods.
In 2013, the founders of the company, Lisa Custer and Tara LaSalla decided to expand this resource to cities and states across the U.S.
They have created an all new website at GreenMeLocally.com which now can accommodate eco-friendly business listings across the country and features new items such as a community forum and an enhanced business directory with new categories. The goal of the community forum is to engage people and have a conversation about how we can conserve our natural resources, become healthier people and make sure our planet is viable for the next generation.
For more information on how to become listed in our business directory or a moderator for our forums, please contact us at info(at)GreenMeLocally(dot)com.
About Green Me Locally
Green Me Locally Inc. is an eco-niched website for consumers who are looking for ways to lessen their environmental footprint, learn how to live a healthier lifestyle and support their local businesses and economies. The mission of the company is to think globally, but act locally on a number of environmental and health and wellness related topics.