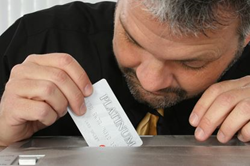 Studies suggest a staggering number of Americans are struggling with massive debt.
(PRWEB) March 26, 2014
Studies suggest a staggering number of Americans are struggling with debt. According to the Federal Reserve, the average household debt in America is nearly $76,000. For those in debt, finding help and free debt counseling is an absolute must.
Now, a new website providing helpful resources and information about debt counseling has been launched.
"The number of Americans in debt is alarming to say the least," said MyZeroDebt.net spokesperson Jess Cranston. "More so than the sheer number of Americans in debt is the amount of total debt they are carrying. That's why finding help and debt counseling is invaluable."
The new MyDebtZero.net is a helpful site for those carrying the burden of debt. In addition to debt counseling, the site explores other common debt issues, such as dealing with student loan debt and consolidation credit card debt. All information, tips and resources are available to visitors at absolutely no charge.
"There's no doubt that dealing with debt at times can feel completely overwhelming," said Cranston. "Feelings of anger, sadness and frustration can easily set it, but it's important for folks that are struggling with debt to remember that they are not alone."
My Debt Zero offers consumers information about various types of debt counseling, including nonprofit debt counseling, debt avoidance counseling and student loan debt counseling. The site also answers common debt questions, such as "can wages be garnished for credit card debt?"
"With the downturn of the economy over the last several years many Americans have found it difficult, if not impossible, to keep up with their monthly bills," said Cranston. "However, finding honest and solid solutions to growing debt can enable you to get back on your feet again financially."
For more information about debt counseling and managing your debt, please visit MyZeroDebt.net today.