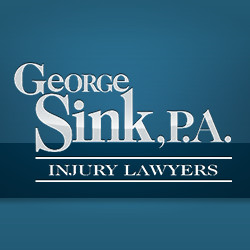 Charleston, SC (PRWEB) March 10, 2014
The legal team at George Sink, P.A. Injury Lawyers has earned a reputation for being passionate advocates committed to helping South Carolinians navigate tough times and difficult legal proceedings. Throughout the years, the firm's lawyers have successfully helped more than 35,000 injured and disabled local residents obtain the compensation and benefits they rightfully deserved. As a firm that fights to protect the rights of all South Carolinians, George Sink, P.A. has also had the privilege of working with clients who come from all walks of life.
As a way of expressing their support for the local community and its diversity – which they see on a daily basis at the firm – George Sink, P.A. Injury Lawyers will be participating in the 2014 Black Expo in Charleston on March 15th. Promoted by Black Pages USA, the Charleston Black Expo is a day-long trade show that features vendors and exhibitors from minority owned businesses and large corporations. The Expo will also feature a number of seminars, entertainment, and plenty of food. George Sink, P.A. Injury Lawyers also participated in last year's event.
This year, George Sink, P.A. Injury Lawyers will be located at booths 25 and 41 just inside the main lobby entrance of the North Charleston Convention Center. The firm will run a prize wheel that Expo attendees can spin for a chance to win T-shirts, koozies, lanyards, cell phone holders, and other swag. Attendees can also be entered to win an iPad Mini to be given away at the event. Members of the firm expected to attend include George T. Sink, Jr., Falin Hill, and James Johnson. You can learn more about the 2014 Black Expo and schedule of events here.
--------------
George Sink, P.A. Injury Lawyers has been serving communities throughout the state of South Carolina for more than 35 years. During that time, the firm's legal team has helped more than 35,000 clients in matters related to personal injury, workers' compensation, and Social Security disability law. More information about the firm, the firm's legal team, and the cases they handle can be found here: http://www.sinklaw.com.