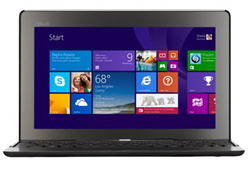 Charlotte, NC (PRWEB) March 18, 2014
What Does XP End of Support (EOS) mean?
End of Support refers to the date when Microsoft no longer provides automatic fixes, updates, or online technical assistance. Older systems, as you know, cannot easily handle today's security threats. Without Microsoft support, XP users will no longer receive security updates that help them protect their PC from harmful viruses, spyware and other malicious software that can steal personal information.
Windows XP is 12 years old. It's typical to end service for software as it gets older and technology evolves. As more software and hardware manufacturers continue to optimize for more recent versions of Windows, a greater number of programs and devices like cameras and printers won't work with Windows XP.
Getting current with the latest versions of Windows and Microsoft Office helps modernize any organization and dramatically simplifies everyday tasks.
SMS Tech Solutions, headquartered in NC, provides technology solutions for K-12, Higher Ed, Non-Profits, Small Business, Commercial, State and Local Government. Additional information on available Microsoft solutions are available direct from SMS Tech Solutions. http://www.smstechsolutions.com.