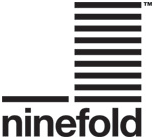 As email delivery and alerts is a crucial element for many businesses, this new partnership will make the process increasingly seamless and allow for an even better experience
Sydney, NSW (PRWEB) March 12, 2014
Ninefold has announced a strategic partnership with SendGrid. The new partnership will allow developers to easily build email delivery, alerts and more into Rail's applications.
SendGrid provides developers with a worry-free solution for SMTP email services, removing the risk factor for delivery rates, spam folders and email blacklists.
The Ninefold platform is an optimal choice for developers across the US and Asia Pacific region as it helps Rails developers get to market faster with easy app deployment and great performance at any scale.
Managing Director of Ninefold, Aidan Tudehope, had the following to say: "Our new partnership with SendGrid will make the Ninefold Rails hosting app even more effective and easy to use for developers. As email delivery and alerts is a crucial element for many businesses, this new partnership will make the process increasingly seamless and allow for an even better experience."
Ninefold's platform allows developers to easily deploy from GitHub, BitBucket or private Git repository. Simply specify your infrastructure requirements and include your add-ons then hit deploy. It's as simple as that to enjoy the great performance of Ninefold.
About Ninefold:
Ninefold is a Ruby on Rails hosting and cloud hosting provider with servers in the US and Asia-Pacific, free support, self-service flexibility and low latency. This allows you to deploy apps and provision servers, quickly and easily, scaling up or down as needed and only paying for the resources you use.
https://ninefold.com/
About SendGrid:
SendGrid has developed a cloud based service that solves the challenge of email delivery by delivering emails on behalf of companies. SendGrid eliminates the complexity of sending email, saving time and money, while providing reliable delivery to the inbox.
http://sendgrid.com/