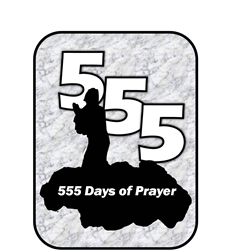 the nuns are freed, thank God!
Martinez, California (PRWEB) March 11, 2014
The leaders of "One Church //One Voice" are rejoicing at the release of 13 Greek Orthodox nuns who were abducted from their convent in Maaloula, Syria four months ag, by the Al-Qaeda linked Al-Nusra Front. As reported Monday, at The Star, http://www.thestar.com. the nation of Qatar brokered the release.
Said "One Church // One Voice" leader and spokesman, Robert P. Berry, "The hand of Almighty God blessed the efforts of those involved, and the nuns are freed, Thank God! We believe what our name says: that there is one Church and it has one voice, the voice of the Word of God. When our Syrian Greek Orthodox sisters went through this ordeal, we went with them in prayer and in spirit. Our prayers have been answered; we want to walk our talk, or even better, live our talk."
In the meantime, the "One Church // One Voice" and "Save America Gathering" led prayer initiative, "555 Days of Prayer to Save America," has reached its 372nd day. The current prayer segment, a 100-day long prayer for the purification and restoration of God's people, His Church, has reached day number 17. The prayer event is themed after the 555-foot height of the Washington Monument and is said to be "A monument to God in prayer." The event, which began on March 5, 2013, will conclude on September 11, 2014, with the nationwide celebration of "The Great Wave Offering."
To view the http://www.thestar article regarding the release of the nuns, view the link below: http://www.thestar.com/news/world/2014/03/10/nuns_freed_after_being_held_by_al_qaedalinked_syrian_rebels_for_months.html,