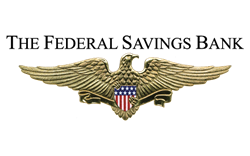 Mortgage rates are expected to rise throughout 2014.
Chicago, IL (PRWEB) March 10, 2014
Over the past year, both The Federal Savings Bank and prospective mortgage applications have seen rates have risen from their historic low levels reached in late 2012. Though most Americans are still able to find a low cost mortgage, the rapid rise has left many homeowners wondering if housing affordability will decline.
In 2012, the Federal Reserve decided to increase its stimulus spending in order to encourage growth in the housing market. The central bank increased its monthly spending to $85 billion in bond purchases, which pushed mortgage rates to record lows. As a result, more Americans purchased homes or applied for a mortgage refinance. The impact on the housing market has been great, with home prices rising back toward their pre-recession levels. Additionally, the fiscal policy allowed more homeowners to get more house for their money with affordable mortgages.
Now that the economy has seen a substantial recovery, the Fed has recently decided to start scaling back its spending. With less bond purchasing, mortgage rates are expected to rise throughout 2014. Fed officials have concluded that the economy is strong enough to continue growing on its own and that the housing market will be able to absorb higher rates, as affordability is still positive for most Americans.
While the typical response to higher mortgage rates is not positive, there are several advantages in the broader scheme of the economy:
Improving economic conditions - There is certainly one thing to be joyous about when mortgage rates start to rise: The economy is improving. When the Federal Reserve increased spending to an astonishing figure of $85 billion per month, it acted without precedence but did so in order to prevent a financial and housing disaster on par with the Great Depression. The fact that the Fed has deemed the economy healthy enough to cut some of its spending is surely a sign that the worst is over and that the housing market won't get worse.
New home purchases will rise - When mortgage rates reach extraordinarily low levels, homeowners will often jump at the chance to apply for a mortgage refinance. Over the past few years, refinance applications have accounted for a large majority of mortgage activity. As mortgage rates rise, fewer homeowners will apply for refinancing, giving rise to a larger number of new home purchase loan applications. More loan applications for property purchases will help improve the mortgage market.
More home sales - It may seem counterintuitive, but higher mortgage rates will actually lead to an increase in home sales. While mortgage rates have no direct impact on home prices, they do affect the competition among buyers. Those who were on the fence about purchasing a home will want to get in before mortgage rates rise higher. In addition, residential investors purchased a large portion of real estate properties while prices were still very low immediately following the housing bubble burst. Now that home prices and interest rates are higher, regular home buyers, including first-time home buyers, will have more opportunities to secure a new home purchase.
Contact the Federal Savings Bank, a veteran owned bank, to find the best mortgage rates and affordable housing options.