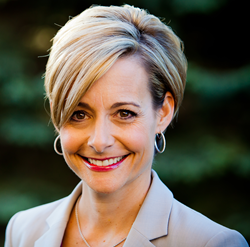 This partnership with Apple is a great benefit to current and future wearers of hearing devices.
Copenhagen, DK (PRWEB) March 11, 2014
Oticon today announced that the company has joined Apple's Made for iPhone (MFi) program and will introduce its first MFi connectivity solution for hearing instruments at the 2014 AudiologyNOW! conference. Oticon's MFi solution will be available to existing and future users of Oticon hearing instruments across the price spectrum, including an installed base of approximately two million current users. The new connectivity solution delivers audiological features unmatched in other MFi applications for hearing aids. It is the first to provide true binaural signal processing and low power consumption. The Oticon ConnectLine App for iPhone allows users to discreetly control program choice, volume and input source through their iPhone® with just a touch of their fingertips. Oticon's new MFi solution is the only connectivity solution that enables hearing device users to hold phone conversations on their iPhone – hands free.
"The launch of our MFi connectivity solution will immediately benefit the millions of hearing device users who now wear Oticon hearing instruments and those who will choose our hearing solutions in the future," says Soren Nielsen, President, Oticon A/S. "People are not restricted to a single choice of hearing solution. They can select from a variety of hearing instrument styles and technology levels at a range of price points and know that that an MFi connectivity solution is available for them. All of our wireless hearing instruments are compatible with the new MFi connectivity solution, which includes instruments launched since 2007."
The new connectivity solution provides an intuitive functionality that enables users to visually switch to any input source with just their fingertips. Volume can be adjusted individually for each source, in advance or in the moment. Users can move seamlessly from cell phone or Facetime, music or connections via ConnectLine TV, Phone Adapters, Microphone and more. The MFi solution allows users to clearly see what hearing program they are using and to personalize program names so that they are easily identified such as restaurant, office, sports and more. Users can also take advantage of a number of custom options not previously available including last number dialed, reject call and voice dial as well as set specific functions such as designating ringtones to easily identify callers.
"The simple, intuitive functionality of our MFi solution gives hearing device users the ability to connect to their iPhone and other devices without compromising the sound quality," says Nielsen. "Users experience a new level of convenience and discreetness and unparalleled connectivity performance."
"We have partnered with Oticon for many years," mentions Dr. Julie Prutsman, owner and founder of Sound Relief Hearing Center. "The reason for such a strong relationship is Oticon's commitment to the patient to offer the best and most innovative hearing solutions. This partnership with Apple is a great benefit to current and future wearers of hearing devices."
Oticon will officially launch the new MFi connectivity solution at 2014 AudiologyNOW! in late March.
Apple, the Apple logo, and iPhone are trademarks of Apple Inc., registered in the U.S. and other countries.
About Sound Relief Hearing Center
Sound Relief Hearing Center is a family-owned-and-operated audiology practice with a rich family history in the hearing health industry. With offices in Centennial and Highlands Ranch, Sound Relief Hearing Center offers a full range of diagnostic and preventative hearing health services, including tinnitus testing and treatment, hearing screening, evaluations, hearing aid sales, and rehabilitative and preventative counseling. For more information, visit http://www.YourEarDoc.com.