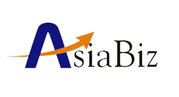 The good news is that there are no further moves to tighten the inflow of foreign manpower. This will offer businesses some respite in an already tight labour market.
Singapore (PRWEB) March 11, 2014
Singapore's recently announced 2014 Budget has been designed to help businesses cope with two main areas - access to foreign manpower and productivity support.
According to Deputy Prime Minister Mr. Tharman Shanmugaratnam, the government will continue to apportion the Transition Support Package, worth an estimated $7.3 billion, to companies over the next couple of years. That said, Singapore-based companies must be willing to embrace change and make efforts to transform their businesses through investments in productivity.
To support them in their efforts, the Budget has extended the following programs:
PRODUCTIVITY AND INNOVATION CREDIT (PIC) SCHEME
The PIC Scheme will be extended for three more years i.e. YA 2016 to YA 2018 so that businesses can claim enhanced tax deductions of up to $1.2 million during this combined period.
In addition, the PIC+ scheme will be introduced with effect from YA 2015. Under it, firms that are making significant investments to upgrade their businesses will be able to claim tax deductions of up to $1.8 million for investing $1.2 million in qualifying activities.
RESEARCH AND DEVELOPMENT (R&D) TAX DEDUCTION SCHEME
An additional 50% tax deduction on qualifying R&D expenditure will be extended for 10 years till YA 2025 in a bid to spur R&D activity in Singapore. In addition, a further tax deduction for EDB-approved R&D activities will be extended till 31 March 2020.
LAND INTENSIFICATION ALLOWANCE (LIA) SCHEME
The LIA Scheme, which is meant to encourage optimal land use, will be extended till 30 June 2020. This scheme will be accessible to the logistics sector, as well as businesses carrying out qualifying activities on airport and port land.
WRITING DOWN ALLOWANCE SCHEME FOR INTELLECTUAL PROPERTY RIGHTS
The Writing Down Allowance Scheme for Intellectual Property Rights will be extended till YA 2020 to gear Singapore up into an IP hub.
ICT FOR PRODUCTIVITY AND GROWTH (IPG) PROGRAM
To help businesses improve productivity and enjoy growth through info communication technology (ICT) adoption, the government will earmark $500 million for various subsidies over the next 3 years.
They include defraying 80% of the qualifying costs, up to a maximum of $1 million per firm to pilot emerging technology solutions, as well as a 50% subsidy on high speed fibre subscription plans for up to two years, capped at $120 per month.
LIFELONG LEARNING ENDOWMENT FUND
The Lifelong Learning Endowment Fund, which is committed to support Singaporeans embarking on Continuing Education and Training (CET) programs, will be bumped up by $500 million. This brings the total fund size to $4.6 billion.
EMPLOYER CPF MEDISAVE CONTRIBUTION RATES
Employers will be expected to increase their Singaporean employees' CPF contribution by 1 percentage point. This increase will be channelled into the Medisave Account in order to help them cope with increasing healthcare costs.
To support businesses with this endeavor, all employers will receive a one-year Employment Credit with effect from January 2015. This Credit will help them offset 0.5 percentage points of wages up to the CPF salary ceiling of $5,000.
CPF CONTRIBUTION RATES FOR OLDER WORKERS
In addition, all employers will bear an increase in CPF contribution rates for older workers i.e. up by 1 to 2 percentage points, depending on the age bracket of the worker. This increase will be allocated to the Special Account. Workers aged 50 to 55 will have to bear an additional 0.5 percentage point increase in their CPF contribution rate. This will go to their Ordinary Accounts.
In view of the measures, Mr. James Nuben, Head of Taxation at Asiabiz Services said, "Although this year's budget did not introduce any new programs for businesses, the enhancements made to them are in line with the productivity and innovation goals outlined in last year's budget. The good news is that there are no further moves to tighten the inflow of foreign manpower. This will offer businesses some respite in an already tight labour market."
To see the extensive list of tax updates for businesses, please visit http://www.asiabiz.sg/how-to/manage-your-taxes/budget-2014-updates/.
##END##
ABOUT ASIABIZ SERVICES
Asiabiz Services is a Singapore-based consultancy that offers business solutions for both local and foreign professionals, investors and entrepreneurs. Our areas of expertise include company incorporation, offshore company setup, accounting, taxation and other related corporate services. Asiabiz Services also provides work visa and immigration services professionals wishing to relocate to Singapore.
120 Telok Ayer Street, Singapore 068589
Phone: +65 6303 4614
http://www.asiabiz.sg