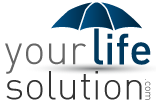 Once people have the peace-of-mind of having health insurance that doesn't lock them to a job or marriage, they will see far more value in the products available on the voluntary insurance market
Chicago, IL (PRWEB) March 11, 2014
YourLifeSolution.com, a service which displays instant life insurance rates online, is today predicting that healthcare reform will benefit the life insurance industry in numerous ways in the year 2015.
Eric Smith, the founder of YourLifeSolution.com, wanted to publish this prediction so that it would be a matter of public record for future consumers. "Social Security retirement benefits have not eliminated the validity of retirement accounts, workman's compensation insurance has not hurt American businesses in any significant way, and making health insurance accessible will actually help the voluntary insurance market prosper," said Eric Smith.
YourLifeSolution.com is stating the following three reasons how the Affordable Care Act will benefit the life insurance market:
They predict that there will be an increased insurance budget for consumers. "Having affordable health insurance will make many consumers more comfortable with allocating funds for their life insurance", said Eric Smith.
Eric Smith predicts that underwriting applicants for life insurance will be far easier once individuals have greater access to healthcare. "Many consumers have a hard time getting approved for life insurance due to their lack of medical records, with regular healthcare becoming the norm, this should no longer be the case", said Eric Smith.
YourLifeSolution.com also believes that once consumers become acclimated to having guaranteed access to health insurance, they will see more value in personal insurance. "Once people have the peace-of-mind of having health insurance that doesn't lock them to a job or marriage, they will see far more value in the products available on the voluntary insurance market", said Eric Smith.
Consumers interested in getting more information about life insurance are encouraged to visit YourLifeSolution.com or call Eric Smith at 888.374.2764