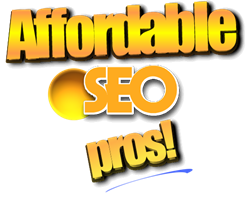 The difference between having the right and wrong keyword, can be directly correlated to how easily a searcher finds a business.
New York, NY (PRWEB) March 11, 2014
Internet marketing agency Eye To Ad Media announces they will now be offering complimentary keyword research to their clients' custom SEO campaigns. Having a business is one thing, but being able to be easily located online is another. The right industry words can make all the difference. When potential prospects search for products and services, the internet is a friend that is commonly turned to.
Often times the consumer does not know a business name and will search more general terms in relation to what they are looking for. Major search houses store a tremendous amount of information that they will retrieve when an inquiry best matches their database. In many cases, there will be several thousand results. This can sometimes make getting to the top of the SERP's a difficult and daunting challenge.
Fortunately, the company simplifies the process for business owners. Upon a strategic internet campaign being devised, a specialist will take the specific industry information and formulate the best target words for optimal results. Ultimately this can be the beginning of bringing together ambiguous searches to the specific businesses they are seeking.
Being found on search engines is only part of the equation however. Having an aesthetically pleasing website that appeals to the target audience is another. Sites that don't encourage conversions can be prone to a host of problems. One of which is that it can have a direct correlation to performance of an internet marketing plan.
The company offers a wide variety of media services ranging from website development, broadcasting, graphic design, copywriting, video production, logo design, direct mail, flier creation, voice overs and protocol refinement. Business owners that are looking for creative and diverse ways to increase lead generation can potentially greatly benefit from contacting a consultant.
Business owners are finding out that traditional forms of advertising, such as the phone book and direct mail are beginning to be replaced by digital media. While there will most likely always be a place for old fashioned paper campaigns, companies that overlook online marketing will surely be losing out on market share. On any given day, there are hundreds of thousands of people all over the world getting online to find the answers and solutions they are looking for. Savvy entrepreneurs are taking advantage of one of the warmest pipelines available for lead generation, the World Wide Web.
Lead generation can be a tricky business. A campaign done correctly can be efficient with high conversions, whereas marketing done incorrectly can be inefficient and yield poor results; not to mention very costly no matter which way you do it. Fortunately this exceptional advertising company has highly trained consultants that can help business owners streamline and simplify their marketing efforts. Please visit their website at http://www.eyetoad.com or contact a representative at the phone number provided within this article.
Contact Information:
Zach Wennstedt
1-800-481-8638
info(at)eyetoad(dot)com