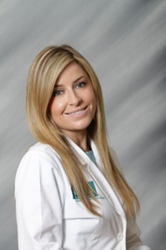 Skin cancer is on the rise among young people and we need to continue to spread the word about the dangers of indoor tanning.
San Diego, CA (PRWEB) March 11, 2014
The results of a new study conducted by the Centers for Disease Control and Protection found that teenagers who frequently use indoor tanning services are also more likely to engage in other high-risk behaviors such as drinking, steroids, smoking, unhealthy weight control, and promiscuity. Dr. Sabrina Fabi of Cosmetic Laser Dermatology in San Diego agrees that understanding the study's findings are a crucial step in creating anti-tanning campaigns that target teenagers.
"Skin cancer is on the rise among young people and we need to continue to spread the word about the dangers of indoor tanning. Now that we have more insight into other behaviors associated with indoor tanning in teens, we can tailor skin cancer awareness messages more towards teenagers," explained Dr. Fabi.
The medical community has long condemned indoor tanning use and in some states indoor tanning is banned for minors. However, there are still many teens across the country using tanning beds and putting themselves at risk to develop skin cancer later in life. Those who analyzed the data from the recent study of teen tanning concluded that teenagers are likely more concerned with their appearance than their health, which means that the current skin cancer awareness campaigns may not be resonating with young people.
"Teenagers don't realize that years of prolonged exposure to the sun or indoor tanning can have serious consequences not only on their health, but on the appearance of their skin. Sun damaged skin can cause premature wrinkles, sun spots, discoloration, and make people appear to be much older than they really are. Teenagers may enjoy their tanned skin when they are younger, but it comes at a price," stated Dr. Fabi.
Dr. Fabi recommends that patients visit their local dermatologist once a year to check for signs of skin cancer. People can also do self-exams at home in order to looks for skin abnormalities that could be malignant. At Cosmetic Laser Dermatology in San Diego, Dr. Fabi performs laser treatments for sun damage and brown spots on patients who want clear, healthy, and smooth skin.
"It is vital that people take preventative measures against skin cancer, especially when they are young. Skin cancer is one of the leading cancers among young people and teenagers are putting themselves at risk when they engage in frequent indoor tanning use. Patients who suspect they have skin cancer should seek immediate treatment from a dermatologist," said Dr. Fabi.
Sabrina G. Fabi, MD, is a board certified dermatologist and cosmetic surgeon who serves as the associate research director for clinical trials at the landmark dermatology center of Goldman, Butterwick, Fitzpatrick, Groff & Fabi in San Diego. As a specialist in laser and injectable treatments, Dr. Fabi helps patients achieve ideal aesthetic results through multiple cutting-edge procedures including non-invasive Ulthera skin-tightening, Photodynamic Therapy, Sclerotherapy, and volume restoration with dermal fillers. As a highly-respected dermatologist, Dr. Fabi believes in developing a unique and custom treatment plan for each and every patient she sees.