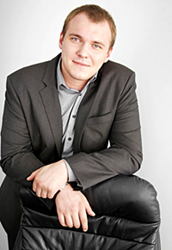 MFX Broker - Best innovative solutions in the sphere of investment in Forex Industry 2014
Russia - St.Petersburg (PRWEB) March 17, 2014
This periodical is very popular in the world of banking and finance. Best financial companies are awarded for innovations, achievements, new strategies, progress, and influence to financial sector on an annual basis. During 6 recent months MFX Broker created a comprehensive investment structure, products of which already bring profit to both investors and the company itself.
From idea to profit
Investment program demonstrated its efficiency in December, 2013 when after just 3 months investors who poured into MFX Broker Azerbaijan office establishment got profit according to unique invest to MFX Broker program.
Unicity of the program consists in the fact that at minimum commitment investors get opportunity to become rightful co-owner of the business. Profitability of this program composes from 30 to 50% per annum from established office.
Investment summary total taken in for Azerbaijan office composed $175 000. According to the terms, company paid 10% of profit to each investor during the first 3 month of office's operation.
On the 3 of October 2013 new office in Georgia was established according to this very program. The company kept all the agreements. In January, 2014 investors got 10% of their investments after three months of office's operation.
Igor Volkov, the President of MFX Broker:
"I think that anybody may independently evaluate investments to MFX prospects. It is enough to watch the dynamics of company development. Just during several years small broker company developed to international financial holding, which serves more than 300 000 clients all over the world. In 2013 we decided to launch Invest to MFX program according to crowdfunding system, i.e. joint co-financing of the project by many investors. Remarkable examples of our crowdfunding experience are offices in Georgia and Azerbaijan, which bring profit just after several months".
Investors always keep up
Invest to MFX is entirely transparent. After official announcement of MFX Broker's fundraising for new office, potential investors see amount of funded finance in special section of the company's site. Initially the company defrays 25% of necessary investment amount. It gives additional guarantee that the company invests equally with other participants. Moreover, relationship between the company and each investor are regulated by an agreement.
Denis Kulagin, the Head of MFX Broker marketing department:
"You may choose office you are interested in and invest funds for its opening. At that minimum sum composes $100. As soon as the sum necessary for office establishment is gathered, we open the office and reveal reports about the process of its operation. Every office brings profit. This profit is composed from different sources like: trading commission from every deal, realization of paid educating courses and sell of educating materials, realization of paid events for local audience, and etc. You, as an investor of another office, may claim for the part of the profit. We will pay interest income from the profit of the office."
Loss-free investments
In the beginning of 2014 International financial holding MFX Group officially presents Asset Management investment project.
From now on investors of MFX Group may get interest profit not only from new offices, but also from all services and products of the international financial holding at investments from $500.
The company accepts your money on the basis of discretionary management. The company's experts carry out throughout researches and make decision on which field of activity the money will be invested to:

Development and expansion of trading services
Purchase of new advanced projects
Establishment of new offices in different countries.
MFX Group carries interest income for the profit earned.
In virtue of such investments various services and products of the company start to develop
faster and more efficiently. The company's profit that investors' interest is derived from grows as well. Payments may be up to 50% per annum.
At that the company guarantees safety of your funds. Even if a certain business field or a service falls short to meet your expectations, you won't lose a penny, thanks to success of other business activities and products.
In partnership with experts
On the 19 February 2014 the company makes another strategy step. New investment line of development of MFX Broker is headed by Evgeniy Kogan, recognized expert in bond market, member of board of directors of National Association of the Participants of Stock Markets (NAPSM), prize winner of the "Person of the year 200" in the nomination "Financier of the year".
Evgeniy Kogan, managing partner of MFX Broker:
"I'm engaged in serious projects, and I see really good prospects in MFX Broker". – Evgeniy Kogan comments. – "Managers of the company are highly proficient, and they succeeded in propelling the company to the international level. According to my estimations, MFX Broker has a big future. That's why I'm ready to invest my knowledge and experience into its development".
At the moment Mr. Kogan is in charge for investment projects, and he also supervises the process of realization of MFX Group's IPO. These are the goals that are laid down by MFX Group in the nearest future.
Today MFX Broker has serious plans for territorial extension in the countries of South-East Asia, CIS, and Middle East through investment programs. As a result of development of such services at the global stage absolutely everyone may become the part of huge international project as an investor.
Managers of MFX Broker are always ready to give full information about investment services, and other business dimensions of the company.
Contact person:
Denis Kulagin
Head of marketing department, MFX Group
Phone: +7 921 881 86 21
E-mail: d.kulagin(at)mfxbroker(dot)com
Website http://www.masterforex.com
Asset Management presentation