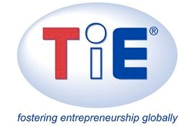 ATLANTA (PRWEB) March 13, 2014
TiE Atlanta, the local chapter of the largest global not-for-profit organization dedicated to fostering entrepreneurship globally, announced today that John Marshall, Founder, President and CEO of AirWatch, will keynote TiECON Southeast (SE) .
TiECON SE is TiE Atlanta's annual marquee program that brings together leading entrepreneurs, investors and corporations to foster the process of creating and supporting entrepreneurs. Keynote speakers are the program's highlights providing inspiration and guidance to those seeking to build incredible businesses. Past keynote speakers include legends like Bernie Marcus, Dr. Sanjay Gupta, J.D. Powers, Tim Draper, Dharmesh Shah, Dr. Kiran Patel and Dr. Don Panoz, John Imlay, Gus Whalen, Vinod Khosla and Michael Coles.
TiECON's programs include high impact education sessions, intimate mentor roundtables, and energizing pitches by entrepreneurs of all ages as young as high school students! Over 400 people attend annually. For more details about TiECON Southeast 2013 and what you can expect in 2014, visit http://www.tieconse.org/
Nominations for the prestigious TiECON SE Awards are now open! Individuals may self-nominate, and any individual may be nominated for as many awards as they are qualified for. The categories are:
2014 Student Entrepreneur
A special award to recognize and motivate students who have shown entrepreneurial vision. The nominated person should have been a student during the 2013/2014 academic years.
2014 Up-and-Coming Entrepreneur
An up-and-coming founder of a high growth company who has demonstrated great potential and the characteristics of highly successful entrepreneurs. A rising star for all to watch.
2014 Corporate Intrapreneur
A person within a large corporation who takes responsibility for turning an idea into a finished product, service or solution through risk-taking and innovation.
2014 Deal of the Year
An extraordinary liquidity or financing transaction of a business founded by an Atlanta-area entrepreneur. The award is given to an entrepreneur who has founded and developed a company with excellence in industry innovation, management, and financial accomplishment.
2014 Entrepreneur
An entrepreneur who has accomplished extraordinary success and has demonstrated high commitment to the entrepreneurial community. An individual who is truly "Living the Dream and Giving it Back."
Nominate your favorite entrepreneurs and intrapreneurs today, and register to benefit from TiECON!
About TiE Atlanta
TiE Atlanta is a nonprofit venture devoted to entrepreneurs in all industries, at all stages, from incubation, throughout the entrepreneurial lifecycle. As a top 5 chapter within the global ecosystem of 61 chapters across 17 countries, and a local focus, the heart of TiE Atlanta's efforts lies in its five foundational programs, or "Pillars," each of which offers entrepreneurs at every phase of development exactly what is most needed at that stage. Entrepreneurs may begin their TiE experience at any stage and will be "met where they are." Throughout this virtuous cycle of the entrepreneur, those at the earliest stages benefit from mentoring and guidance offered by those in the later stages, ideally growing to a point where they are able to give back in turn. With an intense focus on mentoring, TiE Atlanta's explicit aim is to mentor at least 65 entrepreneur-led companies each year. TiE Atlanta's ultimate goal is to foster entrepreneurs and entrepreneurship, creating wealth for both the entrepreneur and the communities in which they thrive.
For more information: http://www.atlanta.tie.org