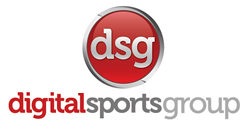 Wigan were fantastic and I think every neutral will be getting behind them when they play Arsenal.
(PRWEB UK) 13 March 2014
The Quarter-Finals is generally the stage that any team not playing in the Premier League says their farewells and it certainly looked that way when the draw that selected Wigan and Man City to play. Wigan are the reigning champions but Man City have an embarrassment of riches unlike any other club in England, many of whom will be expected to be picked for their national sides for the coming FIFA World Cup. The result however tore up the form book and an unlikely result ensured the domestic triple was no longer achievable for City and Wigan can continue dreaming of back-to-back FA Cup wins...There is just the small matter of Arsenal in the Semi-Finals.
Head of Operations at DSG, Matthew Tait had this to say "Wigan thoroughly deserved the win, playing the great football that has made them the form team in the Championship. Maybe you can level the criticism that Man City simply expected an easy game and were complacent but you can't say they were unlucky to lose. Its great to have that romance and passion back in the FA Cup which has fallen down the order of Cups to win in recent years with Champions League and Europa League eclipsing the domestic cup competitions. As a result of that incredible and shocking result the FA Cup has been a real hot topic this week on the sites with people commenting, on the forums and on the social networks."
Jason Hope, Content Manager of DSG believes that this match will prove the end of a serious title challenge from Liverpool "Wigan were fantastic and I think every neutral will be getting behind them when they play Arsenal. I think Man City were shown that the bigger you are the harder you fall and showing disrespect and complacency will always run you the risk of being embarrassed. You look at who is left in the competition and have to conclude that Arsenal really must be thinking that dusty trophy cabinet is about to include the 2013-2014 FA Cup…Surely?"
Digital Sports Group are the official partners of the PFA and publish sites such as football.co.uk, sport.co.uk and the Footymad network.