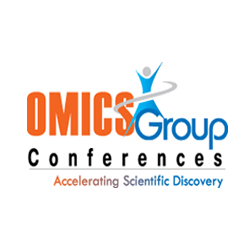 GMP, GCP and Quality Control International Conference will be held from September 25-26, 2014 in conjunction with Pharma Manufacturing Expo
Henderson, Nevada (PRWEB) March 12, 2014
3rd International Summit on GMP, GCP & Quality Control, an OMICS Group Conference, will be held from September 25-26, 2014 at Valencia, Spain. GMP Summit-2014 will be a two day event.
According to Dr. Srinubabu Gedela, CEO, OMICS Group International, GMP summit-2014 attains significance amidst of serious allegations on human rights violation related to clinical and medical trails across the globe and will discuss the regulatory measures, necessary to maintain quality in the manufacturing of pharmaceutical products, while setting the norms for clinical trials.
The organizing committee of GMP, GCP & Quality Control International Conference 2014, an international pharmaceutical conference, decided the theme to be: Manufacturing and Quality Guidelines; Training and Beyond. This theme is reported to be supported by OMICS Publishing Group open access journals.
Prominent Speakers like avuz S Silay, eva Neuroscience's Commercial Organization, USA, Georg F Weber, University of Cincinnati Academic Health Center, USA, Mutasem Rawas-Qalaji, Nova Southeastern University, USA and Peter E Hilsenrath, University of the Pacific, USA are said to deliver their valuable insights at OMICS Group GMP Summit-2014.
Dr. Jalal Mokhalalati, Principal at Quality Medical Regulations Services, Canada will be holding an international workshop session on "Natural Health Products site licensing in Canada: How to meet the GMPs regulations" on this occasion.
Pharma Manufacturing Expo will be held in conjunction with GMP Summit-2014 that intends to showcase the new and emerging technologies in processing and packaging equipment and other products and services that advance and ease the pharmaceutical manufacturing processes.
OMICS Group International organizes more than 100 international scientific conferences and publishes around 350 open access scholarly journals. OMICS Group organizes medical conferences, pharmaceutical conferences, and life science and engineering conferences also.
Many important aspects like Regulatory Affairs, Current Regulations and Quality Standards, Good Manufacturing Practices, The role "c" in cGMP, Good Clinical Practices, Good Laboratory Practices, Quality Assurance, Quality Control, Validation, Contract Manufacturing, Lean Manufacturing, Six Sigma Approaches, GMP in Pharma, Microbiology, Biotechnology, Food, Medical Devices Industries, Storage, Distribution and, Transportation are going to be part of GMP Summit-2014.
Learn more about GMP Summit-2014, PS: http://www.pharmaceuticalconferences.com/gmp-gcp-quality-control-2014/
Or
Contact
Victor Oliver
gmpsummit2014(at)omicsgroup(dot)us
OMICS Group Conferences
2360 Corporate Circle,
Suite 400 Henderson
NV 89074-7722, USA
Ph: +1-888-843-8169
Fax: +1-650-618-1417
OMICS Group International