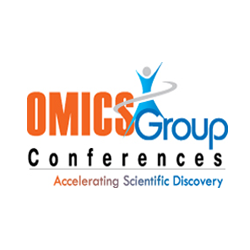 International Conference on Geriatrics & Gerontology-2014 is announced to be held from July 8-10, 2014 at Chicago, USA
Los Angeles, California (PRWEB) March 12, 2014
International Conference on Geriatrics & Gerontology, an OMICS Group Conference, will be held from July 8-10, 2014 at DoubleTree by Hilton Hotel Chicago, USA. Geriatrics-2014 will be a two day event.
Dr. Srinubabu Gedela, the CEO of OMICS Group International, speaking on this occasion said that Geriatrics-2014 would advocate the need to reform the medical sciences curriculum keeping the future demands in the healthcare industry for the aged and propagates for an interdisciplinary approach, inclusive of geriatrics care for the future medical professionals.
Based on above principles, the organizing committee of Geriatrics-2014 decided the theme of the conference to be - Improving Health and Health Care Services for the Elderly. This theme is reported to be supported by OMICS Publishing Group open access journals.
International Conference on Geriatrics & Gerontology-2014, an international medical conference, is a specially designed cluster with 16 tracks and about 100 sub tracks which covers various fields of medicine related with geriatrics. Geriatrics or geriatric medicine is a sub-specialty of internal medicine and family medicine that focuses on health care of elderly people. Its aim will be to promote health by preventing and treating diseases and disabilities in older adults.
The organizing committee consisting of reputed researchers in the field of Geriatrics will include names such as Naushira Pandya of Nova Southeastern University, USA, Alvaro Macieira-Coelho from French National Institute of Health (INSERM), France, Yuri Moskalenko of Russian Academy of Sciences, Russian Federation, and Clementina D. Ceria-Ulep of University of Hawaii at Manoa, USA taking care that renowned personalities in the field of Geriatrics would contribute to enrich the audience.
OMICS Group International that publishes 350 online open access journals in the clinical, medical and life sciences including management, engineering, technology, and pharmaceutical is mainly aiming at providing healthcare information free from the copyright barriers. OMICS Group also organizes more than 100 international scientific conferences each year.
With several interesting topics such as Management of Ageing, The Ageing Brain, Recent Advancement is Psycho-Geriatrics, Neuro Endocrine Ageing, Sleep & Ageing Related Disorders, Advanced Models for Research in Ageing, Modern Approaches to Dementia,, Clinical Geriatrics, Cancer and Ageing, Genetics & Ageing, Social Gerontology, Nutrition and Ageing, Woman and Ageing, Palliative Care in Geriatrics, End of Life, and Pharmacotherapy, Geriatrics-2014 is expected to offer an exciting array of sessions for the researchers, academicians and students.
For more information on the subject of this release can contact at:
http://omicsgroup.com/geriatrics-gerontology-conference-2014/cfa.php
geriatrics2014(at)omicsonline(dot)us
Tel: 1-650-268-9744
Fax: 1-650-618-1414