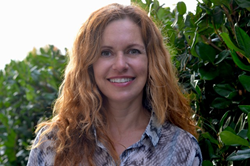 I grew up in recruiting on the contract side. I know it very, very well.
Laguna Beach, Calif. (PRWEB) March 13, 2014
Veteran recruiter Linda Blakemore will teach other recruiters how to become Talent Acquisition Partners to their clients in her contract staffing training session at the Top Echelon Network National Convention. The conference, which will be held in North Carolina from April 10 through April 12, is open to Preferred Members of the Top Echelon Network.
Blakemore has over 27 years of staffing experience to draw on for her training session. As the President and Owner of the Atlantic Pacific Group in Laguna Beach, Calif., she focuses on direct hire and contract staffing placements in human resources, accounting, and finance. She specializes in hard to fill executive search assignments, large scale recruitment project management, and recruitment process consulting. Blakemore has a deep network of contractors in this niche, and she personally manages each and every search. Before starting her firm, she managed staffing divisions for Robert Half International and Spherion Corporation.
"I grew up in recruiting on the contract side," she said. "I know it very, very well."
Blakemore is passionate about building relationships with clients and candidates. In her presentation, she will focus on how recruiters can do the same by providing a variety of staffing solutions that meet the needs of both parties. She will discuss the variety of reasons clients utilize contractors, including getting around hiring freezes, trying out candidates through contract-to-direct arrangements, and handling specific projects. Recruiters also need to embrace the new blended workforce model where companies are building a core of traditional employees surrounded by a larger outer ring of contractors, Blakemore said. In this model, the outer ring can be increased or decreased based on business needs and market conditions, allowing companies to match workforce to workload. Providing contract staffing allows recruiters to help their clients regardless of their unique challenges and workforce setups.
"One of my most successful marketing strategies is to simply talk to clients to find out what they have going on and make a recommendation," Blakemore said. "I typically introduce myself to clients from a search perspective, but during the first meeting, I also let them know that I provide contractors in that specific niche."
Blakemore also believes strongly in making sure candidates find the opportunities that best fit their needs. For many, those opportunities come in the form of contract assignments. She finds that many candidates prefer contract work due to the flexibility and variety it provides. During the presentation, Blakemore will discuss how to find these candidates.
Blakemore will also take recruiters step-by-step through the contract staffing process, from marketing to handling the back-office tasks. Blakemore utilizes the contract staffing back-office services of Top Echelon Contracting, Inc., which becomes the legal employer of her contractors. As such, they handle all the details, including contracts with contractors and client companies, background checks, employment paperwork, payroll processing and funding, tax withholding and filing, unemployment, Workers' Compensation, offering and administering Affordable Care Act-compliant benefits, and more.
"Outsourcing the back-office freed me up to do recruiting," Blakemore said. "It's what I do, and it's what I love."